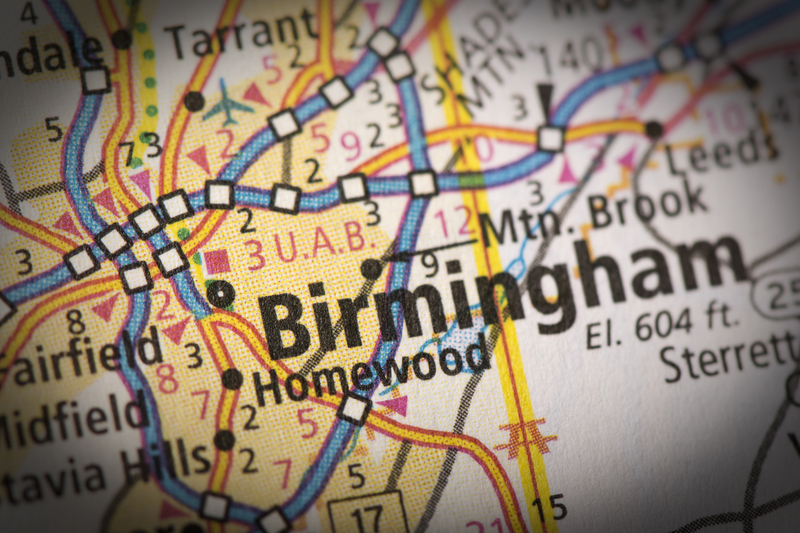 Pole barns are a popular building choice in Alabama due to their durability and easy construction. Pole barn kits in Birmingham, AL, are used for residential, business, and agricultural purposes, suiting a variety of needs for residents across the state. If you're considering constructing your very own pole barn, get help from Hansen Pole Buildings. We're proud to have been one of the top distributors of customizable pole barns in the United States since 2002.
Pole barns are popular in Alabama and other Southeastern states, like Arkansas, Florida, Georgia, Kentucky, Louisiana, Maryland, Mississippi, North Carolina, South Carolina, Tennessee, Virginia, and West Virginia.
Hansen Pole Buildings provides a variety of design options and competitive pole barn prices for builders in Alabama and across the country. We'll even match the price of a pole barn if another company offers you a lower quote for an identical kit.
Pole Barns are also in high demand in these other Alabama cities:
Cullman, AL
Dothan, AL
Montgomery, AL
North Alabama, AL
Troy, AL
Vernon, AL
Birmingham Pole Barn Building Types
Pole barns are used for a variety of purposes, and due to their flexible designs, they can be personalized to suit your unique needs. The following building types are popular in the Southeastern region for the following reasons:
Residential pole barns are a popular choice for individuals who want to design their own homes. Kits can be customized to meet specific needs, so residents never have to compromise on building the home of their dreams.
RVs are prized possessions for tons of adventurous Alabamans. Keep your RV safe from the elements by constructing a small storage building for your vehicle when it's not on the road.
Alabama boasts a high number of workers in the textile winding, twisting, and drawing industries, as well as the textile knitting and weaving industries. Pole barn workshops offer the space Alabama workers need to develop specialized projects.
Garage pole barns are built and used for a variety of reasons, including agricultural purposes. If you need to house precious livestock in a safe place, consider investing in a garage building.
Build the Pole Barn of Your Dreams
Hansen Pole Buildings has a variety of different pole barn kits for sale in Alabama. Whatever your vision is, we can make it a reality. Here is a list of popular pole barn types by category:
Find the Best Local Pole Barn Builders in Alabama
Our pole buildings are meant to be DIY projects, allowing anyone to construct your own building without difficulty. If that's not for you, however, there are other options for getting your pole building made.
Build It Yourself
We design all of our pole building concepts so that even the most unskilled builder can assemble it without professional help. It's a true DIY project, accessible to anyone! You don't have to worry about complicated instructions or jargon. We're here to support you.
Birmingham, AL Pole Barn Builders
If you ordered a pole barn in Alabama but don't want to construct it yourself, we can help you find a reliable pole barn builder. We have a list of contractors from around the United States, including in Birmingham, AL, that are available to hire. Disclosure: The pole barn builders we recommend do not work for us directly.
Birmingham, AL Construction Companies
Call our office to receive a referral for Birmingham construction companies that are qualified to help you erect your pole building. We have several reliable construction companies on file that can help you with your pole building kit in Birmingham.
Birmingham, AL Contractors
We're also able to connect you with independent contractors who can help you with your pole building construction. Call our office to receive a referral. Once again, these contractors do not work directly for Hansen Pole Buildings, but we've vetted them for quality.
Pole Barn Pricing
Pole barn prices in Alabama will vary based on the size and complexity of your concept. Our pole buildings come in three general sizes.
Small Pole Barn Prices
Small pole barns are great for small storage areas, working on projects, one-car garages, and more. Our small pole barns are the most affordable and straightforward design-wise, but prices can still vary based on the specific design and features you choose. Popular small pole barn types include:
Medium Pole Barn Prices
Medium pole barns are great for vehicle storage, offices, and horse or livestock barns. Again, the exact price of your medium pole barn will depend on the specific design, features, and add-ons you choose. Popular medium pole building uses are:
Large Pole Barn Prices
Large pole barns are perfect for housing and for extensive storage space, and they can even be big enough to park trucks or aircraft. Our large pole barns come in a variety of different designs with many different features. Some popular uses for large pole barns are:
Pole Barn Kits Also Available in These Regions
Not looking to build a pole barn in Alabama? We also deliver pole building kits to the following regions:
Get Started Today
Whether you need a pole barn kit delivered to Birmingham, Dothan, or Montgomery, you can trust Hansen Pole for the most durable pole barns in Alabama listed at the best price. We're happy to answer any questions you may have – simply give us a ring at 866-200-9657 to speak with a pole barn expert today.
Get A Free Quote!