This Wednesday the Pole Barn Guru answers reader questions about guidance of adding to an existing structure, the practical use of light steel trusses for a pole barn home, what components are included in a Hansen Pole Building kit.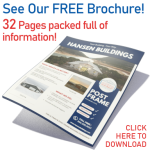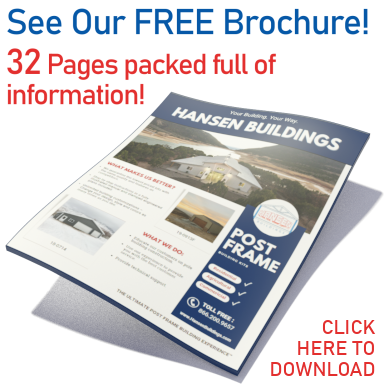 DEAR POLE BARN GURU: If purchasing a kit from Hansen with installation instructions. Assuming it's a custom kit that is intended to be an addition like a new garage, would you provide guidance as to how to complete the marrying of the new structure with the existing? EVAN in HORICON
DEAR EVAN: Thank you for your interest in a new Hansen Pole Building. Every building we provide is custom designed to meet our client's wants and needs, as well as being fully engineered for your specific climactic conditions. Yes, we will provide assistance in joining your new building to your existing. Please keep in mind, because we did not design or provide your existing building, our addition will be designed to be totally self-supporting
DEAR POLE BARN GURU: We like the look of the pole barn ceiling, we like the look of the steel trusses. We want to build an open ceiling, open ductwork, residential pole barn home. Are the same trusses used in a residential the same or are they structurally larger? TAMMY in EASTPOINT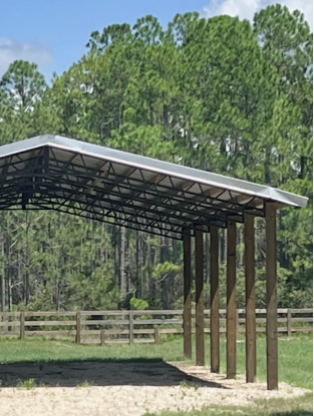 DEAR TAMMY: Very few of these light-gauge welded up steel trusses are fabricated to meet mandated Building Code requirements for quality assurance, as they do not have random third-party inspections. Further, they are typically not fabricated by certified welders. You can achieve a very similar look, using parallel chord wood scissor trusses. Prefabricated metal-connector plated wood trusses are subjected to rigorous quality controls, both daily in-house and quarterly by a certified third-party.
DEAR POLE BARN GURU: What is all included in your kits? Just the frame, or siding, roofing etc.? JOHN in SPOKANE
DEAR JOHN: Your new Hansen post-frame building kit includes full multi-page 24" x 36" engineer sealed structural blueprints detailing location and attachment of every piece (as well as suitable for obtaining Building Permits), all lumber, trusses, roofing, siding, doors, windows, etc., to provide a complete 'dried-in' shell. Any raised wood floors (lofts, mezzanines, second or third floors) and applicable stairs. Our industry's best, fully illustrated, step-by-step installation manual, and unlimited technical support from people who have actually built post frame buildings. Even better – it includes our industry leading Limited Lifetime Structural warranty!