Under Construction Barn Collapse Close to Home

Summit, South Dakota is within an hour's drive of Hansen Pole Buildings' headquarters in Roberts County. In September 2022, this dairy barn (under construction) collapsed, sending 10 people to hospitals with injuries.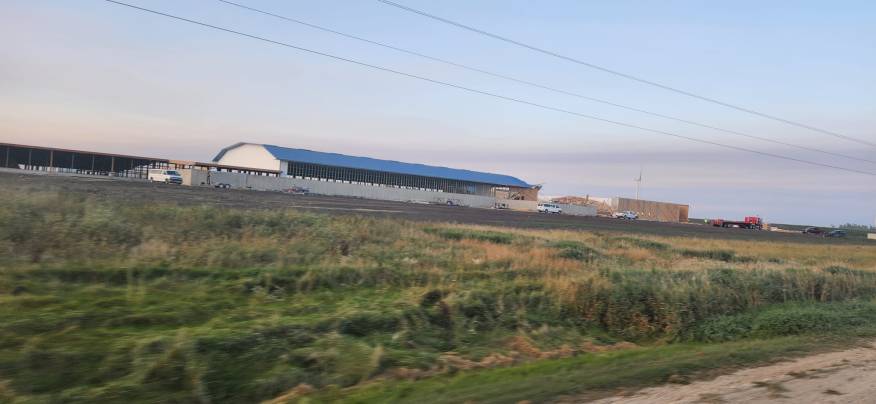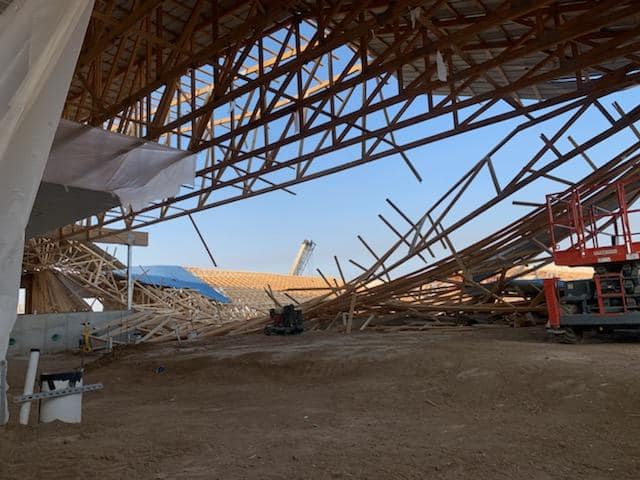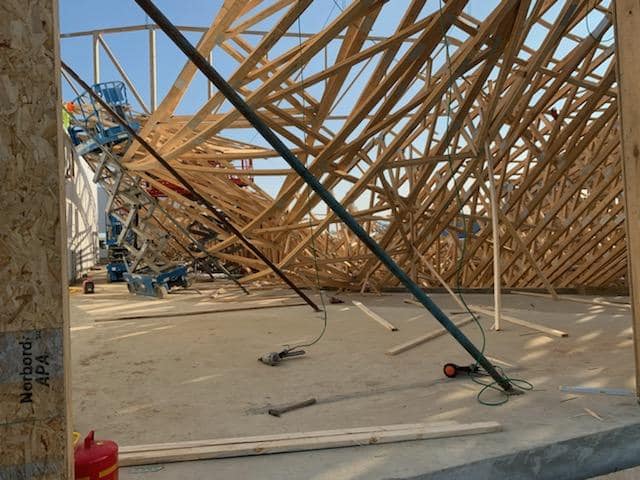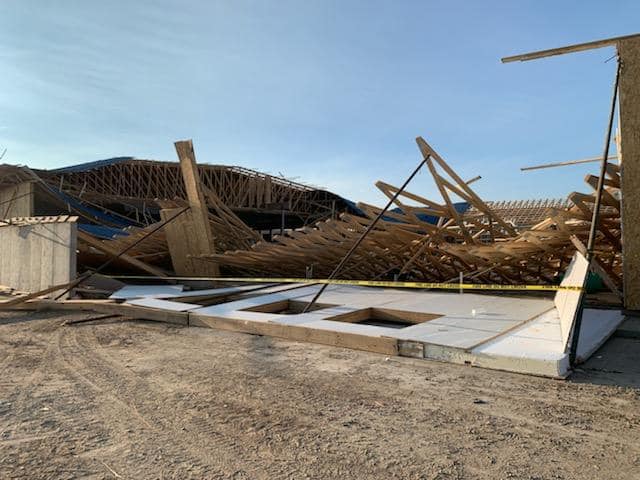 Many states, South Dakota included, allow agricultural buildings to be erected not only without being engineered, but also with no (or minimal) building permits being required.

I have previously authored articles regarding avoiding common building failures in the Post-Frame industry:

https://www.hansenpolebuildings.com/2014/04/nationwide/ and https://www.hansenpolebuildings.com/2014/04/nationwide-2/
Owners of a project with metal-plate-connected wood trusses spanning 60 feet and greater are now required to engage an RDP to design and inspect both temporary and permanent bracing for trusses (See International Building Code Sections 2303.4.1.3, 1704.6.2, and 1704)

Some industry professionals have weighed in upon this particular incident:

Jason Blenker (Drexel Building Supply):

"Even if you did 1/2 of what BCSI describes you would avoid many of these incidents. Seems like it's an "all or nothing" proposition for many installers. Too many successful installs without an issue. Sad to see these happen, people just don't understand the true forces at work."

Geordie Secord (Northern Truss; Barrie, Ontario):

"In 30+ years in the truss business I've seen a couple dozen cases of trusses collapsing. All but one was during construction. The other was a 20 year old building exposed to record snow fall and rain. In every case, EVERY case, bracing was completely missing, or ridiculously inadequate compared to industry recommendations that have been common place for as long as I've been in the industry."
Ivan Filchev (Structural Engineer at Flight Timber Products, Ltd):

"I have studied the matter before and in my opinion, there are regional building standards which, in certain cases, overestimate the capacities of the bracing.
Nevertheless, I agree with Jason Blenker that stability should be dealt with seriously every time and that underestimation of the magnitudes of the forces is very common among professionals in our industry."

Mike the Pole Barn Guru (Hansen Pole Buildings)

In my humble opinion, there is a very simple solution to minimization of failures in agricultural buildings – require them to be built from site-specific engineered plans, acquire building permits and be subject to structural inspections.