This week the Pole Barn Guru answers reader questions about Hansen Buildings providing engineer sealed plans, use of Simpson Strong-Tie column brackets in post frame, and plans of a Hansen Building for use in an independent building project for an engineering student.
DEAR POLE BARN GURU: Do you sell just the plans for pole barns? I am going to build a pole barn with Lumber sourced from a local saw mill. I need to find engineered plans for it for the building permit. Please let me know if this is possible. JAKE in TOOELE
DEAR JAKE: Thank you for reaching out to us. Our engineers will only seal plans when we are providing the materials, as it is their only way to guarantee materials specified actually get shipped to jobsite. Sourcing lumber from a local sawmill could be problematic from an engineering standpoint, as all wood will need to be grade stamped by an approved agency in order to have building engineered.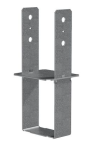 DEAR POLE BARN GURU: I see a lot of discussion about using the Sturdi-wall wet set bracket when using a concrete pier for posts. I was wondering if the Simpson CB (column base) is used in post frame construction? From their documentation it looks like that is what it was designed for. RON in HILO
DEAR RON: Simpson Strong-tie CB parts are rated for uplift loads, but not moment (bending) loads, hence should not be used for columns subjected to bending forces.
DEAR POLE BARN GURU: I am currently a third year engineering student at California Polytechnic University, San Luis Obispo, and am doing an independent project with **** **** Farm SLO. **** **** SLO is a nonprofit that recently received a grant to purchase residential pole building (#10-0813). For my independent project I am researching, designing, and building a rain water catchment system, grey water catchment system and other modifications to the barn. In order to do this I need the complete blue prints of the barn. Is there a place I can access these blue prints/ CAD? If you need any further information please let me know. MARY in SAN LUIS OBISPO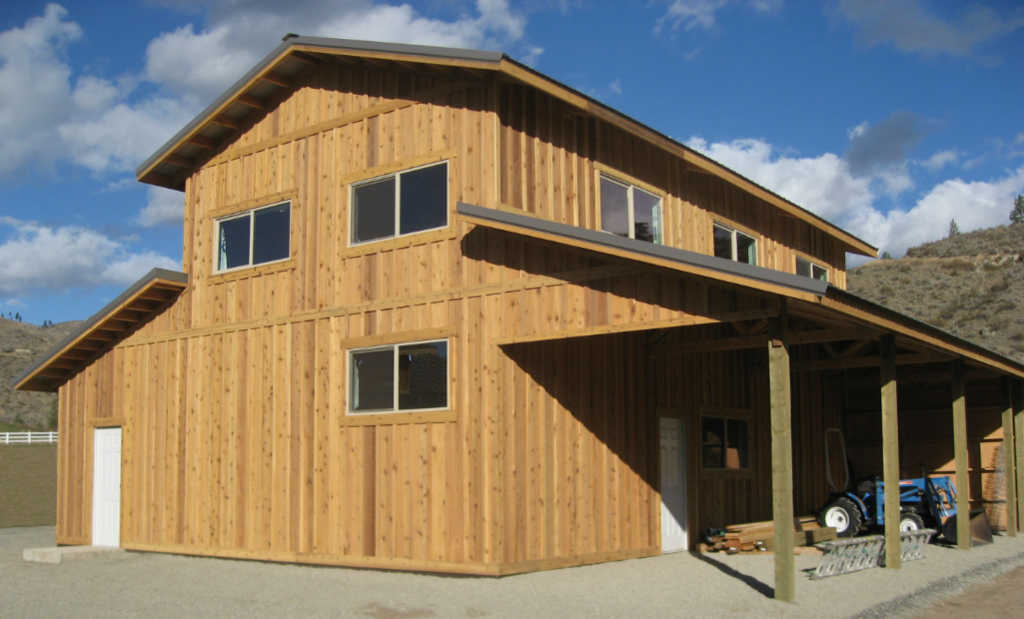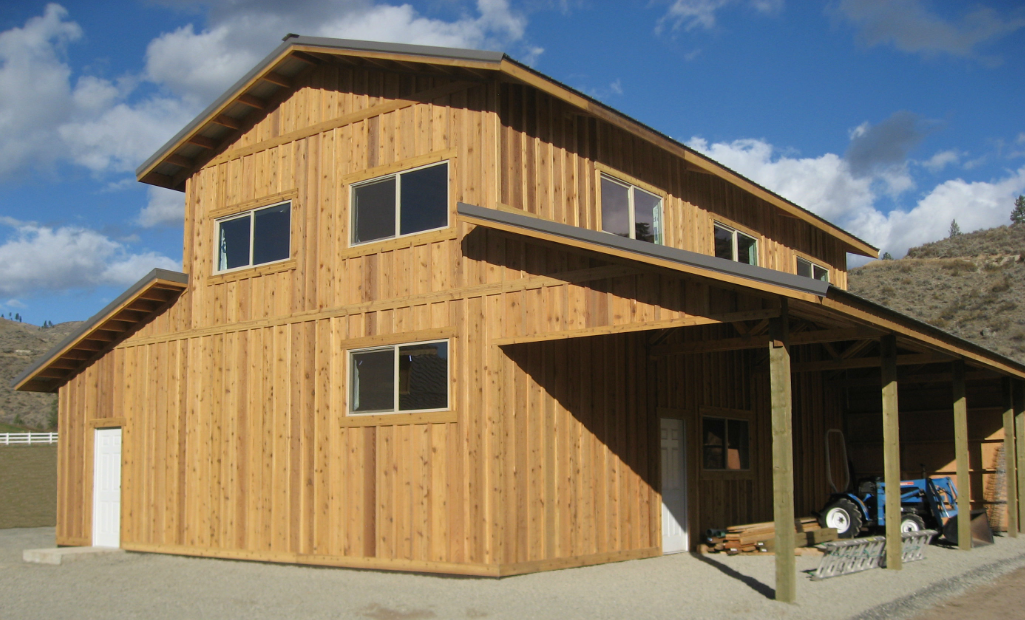 DEAR MARY: Our archivist is researching availability of those plans. Meanwhile, it may be possible for one of our Building Designers to create a Sketchup, if this would prove helpful. As **** **** SLO is a qualified non-profit, we do offer a discount for them. Please advise Caleb@HansenPoleBuildings.com as to who we should be working with at **** **** to assist in moving this project forward.