This week the Pole Barn Guru answers reader questions about footing size for a twenty foot wall height, finding a builder for a post frame buildings, and if Hansen provides post frame home kits.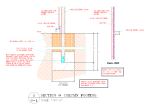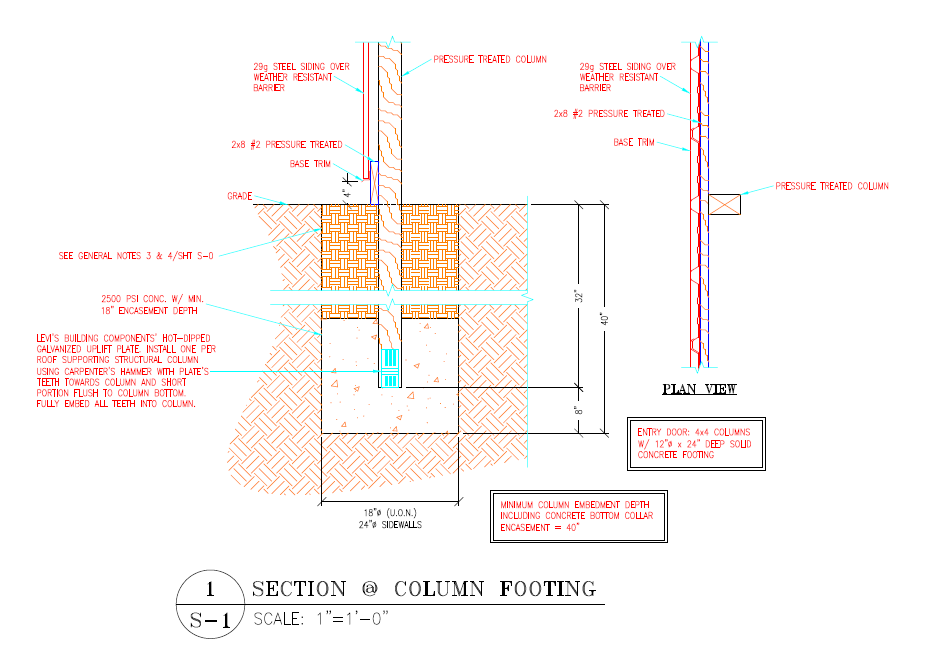 DEAR POLE BARN GURU: Can you achieve wall heights of 20 feet and if so what kind of footing requirement do you need for walls that tall? KURT in DEER PARK
DEAR KURT: Our fully engineered post frame buildings can have sidewall eave heights up to 40′ (50′ with fire suppression sprinklers). Footing depth and diameter will be determined by our engineers based upon soil bearing capacity, column spacing, design wind speed and exposure, wall and roof heights, snow loads, dead loads and if there is a second floor or mezzanine(s).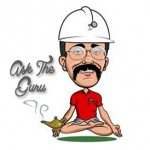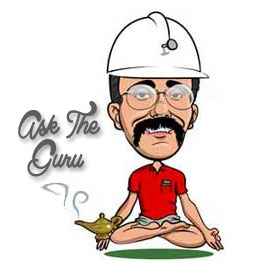 DEAR POLE BARN GURU: I am having problems finding anyone to work in this city. I am looking for engineering plans for a couple pole barn buildings I want to build. I am building in two phases starting with a cover bridge (not functional it is over a culvert) 20′ x24′ and a garage 24'x36′. Both buildings are 8″x8″x16′ post and metal trusses and roof. The garage will have a concrete floor and 2″x6″ studs that are 16″ on center. I also have a prefab 14'x40′ work shed. The pole barn house was to be phase II. I went to the county (Horry) to start the permit process and was informed that I could not get a permit for the shed or garage until the residence was built. I am thinking of calling the garage a residence to get around the wait because I am late in the loan process. Help! WALTER in MYRTLE BEACH
DEAR WALTER: Seemingly everyone who wants to work, is busy working – everywhere, not just in your city. Our engineers will only provide plans for post frame buildings provided by us, as they cannot ensure materials specified will actually be provided otherwise. We do not use or specify steel trusses, as very few are adequately third-party inspected or fabricated by certified welders. If you call your garage a residence, it may be impossible to later build another residence on your same property.
DEAR POLE BARN GURU: Do you have home kits? JEREMY in GARRETTSVILLE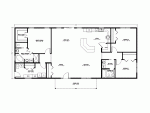 DEAR JEREMY: Absolutely we do!
www.HansenPoleBuildings.com is America's leader in providing fully engineered, 100% custom designed, post frame building and barndominium kits, with multiple buildings in all 50 states. Your deliveries come from one or more of our thousands of shipping locations across the country (minimizing delivery costs) – so chances are excellent we are 'close' to you (as well as supporting your local economy)!
Your new building kit is designed for the average physically capable person, who can and will read and follow instructions, to successfully construct your own beautiful building shell, without extensive prior construction knowledge (and most of our clients do DIY – saving tens of thousands of dollars). We've had clients ranging from septuagenarians to fathers bonding with their teenage daughters erect their own buildings, so chances are – you can as well!
Your new building investment includes full multi-page 24" x 36" structural blueprints detailing the location and attachment of every piece (as well as suitable for obtaining Building Permits), the industry's best, fully illustrated, step-by-step installation manual, and unlimited technical support from people who have actually built post frame buildings. Even better – it includes our industry leading Limited Lifetime Structural warranty!
We would appreciate the opportunity to participate in your new home. Please email your building floor plans and elevation drawings (even if rough or just photos), site address and best contact number to our Design Studio Manager Caleb@HansenPoleBuildings.com 1(866)200-9657 Thank you.
Don't have floor plans yet? Hansen Pole Buildings can help! http://www.hansenpolebuildings.com/post-frame-floor-plans/