This Wednesday the Pole Barn Guru answers reader questions about whether or not a 30 year old building correct snow load, the possibility of clear spanning scissor trusses to eighty feet, and assistance with the replacement (or repair) of a window in a Hansen Building from 2014.
DEAR POLE BARN GURU: How do I figure out the snow load rating for my Morton barn since it is 30 years old and it has poles, trusses and purlins. The purlins are 2 x 8 and 20″ on center with 36 of them over 50 feet and 6 trusses nine feet tall and spanning 50 feet in length and 8 feet apart. Is the rating more than 55psf or not? MARK in PORTVILLE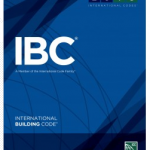 DEAR MARK: Your roof purlins appear to be adequate to support this type of a snow load. As to trusses, I would reach out to Morton Buildings with your site address and they should be able to pull up truss drawings for your building. If not, you would need to retain services of a Registered Professional Engineer who could do an actual inspection of your trusses and run calculations to determine exactly their capacity.
DEAR POLE BARN GURU: Can you 80 foot clear span scissor truss on a 14-16 foot eave? Commercial shop use. Northern Indiana. ANDREW in AVILLA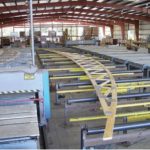 DEAR ANDREW: Can and should are not often same.
Yes, an 80 foot clearspan scissor truss can be done, expect it to be either designed with a flat top and a peak "cap" or to be parallel chord with a deep heel and joined together onsite at center. It will prove to be far more economical to utilize flat bottom chord trusses with a taller eave height – this would also allow for full height interior clearance from wall-to-wall. One of our Building Designers will be reaching out to you to further discuss your building needs.
DEAR POLE BARN GURU: I built my Hansen monitor pole barn in 2014. It took this long but a nasty storm broke out my window in the upper floor of the building. What's the best way to replace a window and frame in a metal sided building. Do I need to remove the surrounding ribbed sheet metal panels and are there any tricks to that? With an eight-year-old build should I use new screws as the gaskets might be dried out from baking on the southern facing wall? Any methods you can suggest to get me going are appreciated. Thanks DAVE in FERNLEY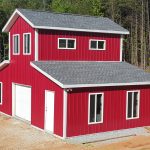 DEAR DAVE: Unless your window's vinyl frame was actually damaged, in most instances a glass company can do a repair of just broken glazed portions. I would suggest a call to Capital Glass in Reno (775)324-6688 as this appears to be in their wheelhouse and they service Fernley.
Rarely does glass repair require steel panels to be removed. In an unusual case where there is no alternative, and steel must be taken off, your siding screws have EPDM gaskets. These are UV resistant and have a manufacturer's warranty they will outlast your steel siding.
Should you have some photos of your completed building, we would greatly appreciate your sharing them with us.