Information on Codes and Shouses

I have to admit it was rather flattering to have Southwest Iowa's Planning Council reach out to me regarding information on Codes and Shouses recently.

"Hello. My name is Ashley and I'm a community development specialist with Southwest Iowa Planning Council out of Atlantic, IA. I am currently working on some Zoning and Building codes for smaller towns and they want to include zones and/or building codes for shouses. Since this is relatively new to this area, within city limits at least, I was curious what issues your company has come across regarding codes and if you had any sample codes from communities that you would be willing to share with me?"
Mike the Pole Barn Guru responds:
Thank you for reaching out to us. We have provided hundreds of post frame shouses and barndominiums in nearly every state. Good news for you (and these jurisdictions) is this project will involve very little extra efforts beyond what is currently in place.

Use of terms such as "pole barn", "pole building" or "post frame" home, barndominium, shouse or shop/house oftentimes cause permitting waters to become clouded – yet they need not be.

From a Zoning/Planning standpoint – shouses (I will use this as an all encompassing term) should be treated no differently than any other code compliant structural system. Any existing requirements for setbacks, footprint requirements, heights, living area to garage/shop ratios, siding and/or roofing materials, color restrictions, etc., should remain the same as currently adopted. What is important is to not place restrictions upon shouses not existing for other dwellings, as this could end up leading to costly and protracted legal battles.

Currently adopted Building Codes (IRC, IBC, IECC) do not have to be amended for shouses.

In "Effective Use of the International Residential Code":

Paragraph 4:

"It is important to understand that the IRC contains coverage for what is conventional and common in residential construction practice. While the IRC will provide all of the needed coverage for most residential construction, it might not address construction practices and systems that are atypical or rarely encountered in the industry."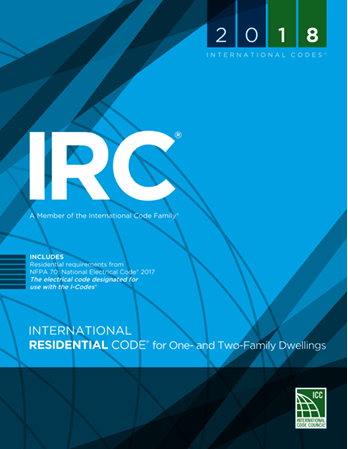 IRC R301.1.3 Engineered design.

"When a building of otherwise conventional construction contains structural elements exceeding the limits of Section R301 or otherwise not conforming to this code, these elements shall be designed in accordance with accepted engineering practice. The extent of such design need only demonstrate compliance of nonconventional elements with other applicable provisions and shall be compatible with the performance of the conventional framed system. Engineered design in accordance with the International Building Code is permitted for all buildings and structures, and parts thereof, included in the scope of this code."

In summary (and in my humble opinion), any shouse outside of IRC prescriptive requirements, should be designed and have structural plans signed by a Registered Design Professional (architect or engineer) to meet or exceed jurisdictional climactic conditions.

Please feel free (or direct any jurisdiction) to reach out to me directly with any questions or concerns.