Today's "Ask the Guru" tackles reader questions about moisture management, poorly done steel cutting around windows and doors, and help "Looking for info" for Jack.
DEAR POLE BARN GURU: Hi, I am framing out an animal barn (right now to be used for housing chickens and storing some feed and hay) inside of an existing metal, wood framed pole barn.
The structure is near identical to what was described in this previously posted question here:
The only difference is that the roof itself is not insulated.
In the new interior room we will be adding fiber insulation between the studs (with a large gap between the exterior metal and the insulation), and a vapor barrier on the interior side, then the sheathing (likely plywood) interior surface. Then insulation, vapor barrier, sheathing on the ceiling/ floor of the "attic" storage. We are adding a vent in one exterior wall and one interior wall for air flow.
Is this approach sound in terms of moisture management? I'm unsure if this becomes an issue at the top of pole barn wall where we have an open roof overhang. There are also plans to heat the remaining area of the barn down the road.
Appreciate any help! HANNAH
DEAR HANNAH: If you have no vapor barrier under your concrete floor (or are unsure if you do or not) seal it to prevent moisture from coming up through it. I would recommend using unfaced rock wool batt insulation, as it is impervious to moisture. Do not use a vapor barrier in your ceiling.
DEAR POLE BARN GURU: Hello! I am in the process of building a pole barn that has several windows and walk-thru doors. As such, when I look closely at the exterior around these windows and doors, they look a little sloppily done where the metal siding meets up with the finish around the window and door openings. Is there a product that will help seal the 2 pieces of metal together as well as look nicer? I can provide a picture if you'd like. I was wondering if caulk is the way to go – or is there some double-sided sticky sealant foam type product that would work? Thank you! TRICIA in SUGARCREEK TWP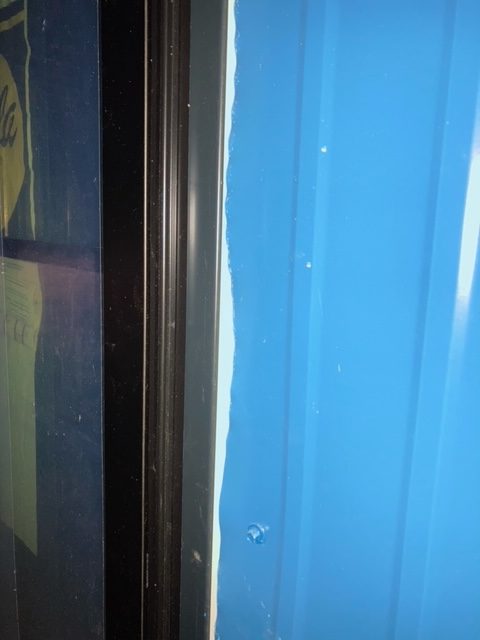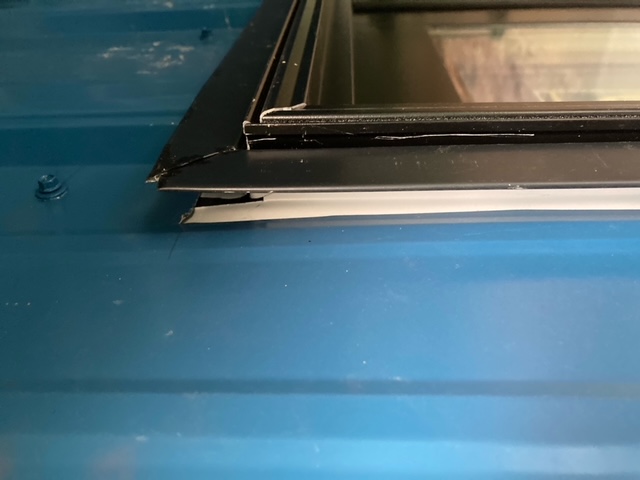 DEAR TRICIA: Yes, what you have was done very sloppily. Whoever built this for you should be replacing some panels to provide a much tighter fit between wall steel and J Channel around windows. While they are at it, here is how to create a leak free window: https://www.hansenpolebuildings.com/2020/03/no-leak-barndominium-windows/
DEAR POLE BARN GURU: Looking for info. JACK in MIDDLESEX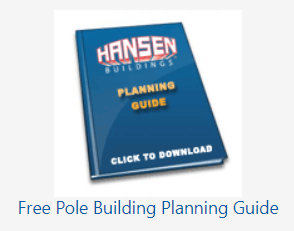 DEAR JACK: A great place for info is the www.HansenPoleBuildings.com website. Navigate to the upper right corner of the page and click on SEARCH, type in whatever term you want information on (e.g. BARNDOMINIUMS) and ENTER. Up will come relevant articles for you (there are over 2000 of them).
You may also want to get our helpful Planning Guide https://www.hansenpolebuildings.com/pole-barn-planning-guide/