How Are We Going to Communicate?

Disclaimer – this and subsequent articles on contract terms are not intended to be legal advice, merely an example for discussions between you and your legal advisor.

Please keep in mind, many of these terms are applicable towards post frame building kits and would require edits for cases where a builder is providing erection services or materials and labor.

Communication is key to any successful relationship and paramount when it comes to a new building.

COMMUNICATIONS: This is an INTERNET PURCHASE and, as such, any and all communications after purchase will be available to Purchaser ONLY via log-in at Seller's website. Handling and/or service charges apply to forms of communication other than via log-in to Seller's website, at current staff rates. Seller may contact Purchaser from time to time regarding this transaction. This contact may be in any manner chosen by Seller, unless the law expressly prohibits. For example, Seller may:
contact Purchaser by mail, telephone, email, fax, recorded message, text message or personal visit;

contact Purchaser using an automated dialing or similar device ("Autodialer");

contact Purchaser at Purchaser's home or place of employment;

contact Purchaser on Purchaser's mobile telephone;

contact Purchaser at any time, including weekends and holidays;

contact Purchaser with any frequency;

leave pre recorded and other messages on Purchaser's answering machine/service/voice mail and with others; and

identify himself/herself, Purchaser's relationship with Seller and Seller's purpose for contacting Purchaser even if others might hear or read it.

Seller may monitor or record any conversation or other communication with Purchaser.

Seller owns all rights to any information/data entered by the purchaser into the customer login system and may be viewed by the seller at any time.
Regardless of "how" acceptable methods for communication should be clearly stated.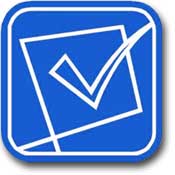 ORDER ACKNOWLEDGMENTS: All quotations and agreements are subject to Seller's written acknowledgment or invoice, which sets forth the order as Seller understands it and states the only obligations to which Seller is bound. Unless the Purchaser objects promptly upon its receipt, such acknowledgment will be the final and entire agreement between the parties. No ensuing changes will be binding unless so acknowledged by Seller.
Seller reserves the right to refuse service to anyone. Seller may unconditionally cancel Purchaser's order at any time, provide Purchaser with a full refund (pursuant to Section xx of this Agreement "Disbursements"), and, if so cancelled, Purchaser waives the right to any claim of damage, due to any cause.

First paragraph of "Order Acknowledgements" pertains primarily to doing work with governmental bodies. Paragraph two is (IMHO – In My Humble Opinion) an absolute must for any provider or builder. As a provider, we have had a very small percentage of clients with whom we quickly found out were going to prove to be impossible to work with. There are, sadly, people who become overly brave when they have a phone line or computer keyboard at hand and will say or type things they would never say to a person's face. We had a client file a BBB (Better Business Bureau) complaint against us not once, but twice – because we refused to do business with her (lucky for us as I know who she did order from and they regretted ever doing business with her).

PRICE: Time is of the essence, written quotations are subject to stock on hand and prior sale and cannot be held longer than xxx(x) days, unless otherwise stated in writing. Order processing begins as soon as the Purchaser presses the SUBMIT button. Arithmetic or clerical errors are subject to correction. Changes to order may be requested by Purchaser within twenty-four (24) hours after ORDER has been placed and will be assessed a fee equal to material price, plus a minimum $xxx processing fee. Staff time charges may apply to all change requests, even if the Purchaser ultimately does not order the change. Any additions, alterations or changes will affect price and are to be performed only pursuant to Section xx of this Agreement, "Change Orders". Agreement price does NOT include a contingency for changes in the physical condition of the site or location of the building from those originally contemplated, unobserved or unknown conditions in the property or an existing structure which, if encountered, will lead to additional time and expenses. If those contingencies do occur, then payment for those contingencies will be paid for by Purchaser according to Section xx of this Agreement, "Change Orders". At Seller's option, Seller may provide a cost breakdown to Purchaser or Purchaser's lender for estimating purposes, or for the purpose of Purchaser obtaining financing from a commercial lender. Any such cost breakdown is not intended to be a bid, allowance, or guaranteed sum of money expended upon individual items of construction and is not intended to modify the price or scope of work stated in this Agreement. Unless otherwise specified on the face of this Agreement, price does NOT include meeting any provision of the Davis-Bacon Act, nor does it include the cost of either bid or performance bonding. No future offers, discounts or sales will apply to this transaction. Price is subject to increase if delivery of some or all components are not taken prior to an announced price increase.

In these times of uncertainty in price and availability of materials it is essential for both parties to have clear understandings as to responsibilities. In order to maintain best possible pricing, in rapidly escalating markets, orders must be processed expediently. Clients should have an option to take prompt delivery in order to not be faced with price increases.

Clients will often ponder changes, after placing their order. Sometimes researching their requests becomes a time-burning process and as such, the provider or builder deserves to be compensated should a change be requested, but not acted upon.