For a second day of Ask The Guru, Mike answers questions about "raising the door opening" on an existing pole barn, where to get plans for a pole building, and where to get a hangar door.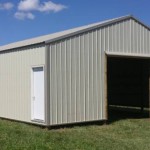 DEAR POLE BARN GURU: Is it possible to raise the door opening of a pole barn. The opening is 10 ft. now and would like at least a feet and a half higher, the walls are 12ft. BENJAMIN in GRASS LAKE
DEAR BENJAMIN: It may or may not be possible depending upon clear height from floor to trusses, type of door and spacing of trusses. You would be best served to reach out to a local Registered Professional Engineer who can take an actual look at your building and do an analysis as to practicality of what you have in mind, as well as making a determination if it is structurally possible.
DEAR POLE BARN GURU: Where can I get plans for my 30x 35 pole barn? JACKIE in GARFIELD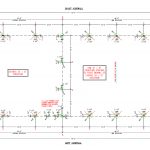 DEAR JACKIE: Hansen Pole Buildings provides fully engineered, custom designed post frame buildings, with multiple buildings in all 50 states. We ship from over 4000 locations – so chances are we are 'close' to you! Your new building will be designed for an average physically capable person who can and will read instructions to successfully construct your own beautiful buildings (and many of our clients do DIY). Your building will come with full 24" x 36" structural blueprints detailing the location and attachment of every piece (suitable for obtaining Building Permits), a 500 page fully illustrated step-by-step installation manual, as well as unlimited technical support from people who have actually built buildings. For those without the time or inclination, we have an extensive independent Builder Network covering the contiguous 48 states. We can assist you in getting erection labor pricing as well as introducing you to potential builders. We would appreciate the opportunity to participate in your new pole barn. Please email your building specifics, site address and best contact number to our Design Studio Manager caleb@hansenpolebuildings.com (866)200-9657 Thank you.
DEAR POLE BARN GURU: I am wanting to get an idea on cost of a 45′ x 12′ tall door like in your video. DENNIS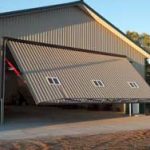 DEAR DENNIS: Most often our clients go direct to door manufacturers – out of hundreds of hangars we have supplied, by far most of these doors have come from Schweiss (www.bifold.com) 1.507.426.8273. We would recommend reaching out to them. https://www.hansenpolebuildings.com/2020/07/hangar-doors-2-2/
This also is a pretty slick system and one of our clients recently installed one https://www.hansenpolebuildings.com/2018/05/free-standing-hangar-door/