My Facebook friend RICK in MALDEN messaged me:

"I have never built a building like this. I have seen many bad experiences with concrete, poor quality metal work and many more issues. I would just like to know if there is a list of things to make sure I get a quality home. I saw the other day you said osb under the roof metal could help with condensation issues. I'm also worried about gaps where the metal meets together. I don't want to just shoot spray insulation and call it good. You have said that is not the way to do it. I guess I'm looking for something to tell me the quality method for the most common mistakes people or contractors make. I am using a contractor because I don't have the skill or experience to DIY. I also don't want to rely on the contractor to tell me the right way. If I had it my way I'd have you do it. You are the most knowledgeable and in-depth person I have found on the internet about the Barndo building subject."

Thank you for all of your kind words.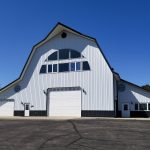 There are days when I think what a joy it would be to be out building. I do truly love to build, smells of earth from freshly dug holes, lumber being taken out of a wrapped unit, sawdust – all of these give me warm, fuzzy nostalgic feelings.
I have kept myself in great physical condition and at 63 years-old I could certainly be out building. And I do know there are folks who would gladly pay my rate to have me do their construction. However this would allow me to properly assist only one client at a time. What I do now allows me to help thousands of people every year to get better buildings.
Enough of me waxing poetic – let's get down to business!

(Side note – much of this advice is expounded upon in detail in previously written articles. Please visit www.HansenPoleBuildings.com, navigate to SEARCH at upper right corner, click on it, type in a word or phrase and ENTER)
Plan tips – consider these factors:
Direction of access (you don't want to have to drive around your house to get to garage doors).
'Curb appeal' – what will people see as they drive up?
Any views? If so, take advantage of them.
North-south alignment – place no or few windows on north wall, lots on south wall.
Overhang on south wall to shade windows from mid-day summer sun If your AC bill is far greater than your heating bill, reverse this and omit or minimize north overhangs.
Slope of site.
Work from inside out – do not try to fit what you need within a pre-ordained box just because someone said using a "standard" size might be cheaper. Differences in dimensions from "standard" are pennies per square foot, not dollars.
Put up the largest building you can economically justify and fit on your property.
Plan for accessibility – 4′ or wider hallways and stairs, an ADA bathroom with a roll in shower. 3′ wide interior doors.
Walk-in (roll-in) closets for bedrooms, even secondary ones.
Consider if you truly want to live on a concrete floor. Crawl spaces are roughly the same investment.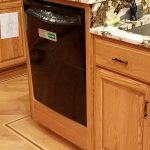 Kitchen – two dishwashers, two microwaves, two ovens, trash compactor. Separate side-by-side refrigerator and freezer units. A good sized pantry.
9′ or 10′ finished ceilings in living areas.
Onto building construction itself….
Probably most important (and most often neglected) is proper site prep.
Make sure there is a vapor barrier under any slab-on-grade (and use 10-15 mil).
For slab-on-grade at least have pex-al-pex tubes run.
Personally I like flash & batt for walls – two inches of closed cell spray foam ideally with BIBs insulation to fill balance of insulation cavity. In this circumstance, you do not want a WRB, however you do want to order inside closures for top and bottom of every wall panel.
Order raised heel trusses so you can blow in fiberglass insulation to full depth from wall-to-wall.
For condensation control – use steel panels with Integral Condensation Control.
Vent sidewall overhangs and ridge.
Use all 5/8″ Type X sheetrock.
Make sure you and your contractor have a written agreement covering everything – it keeps feelings from being hurt and clearly outlines expectations. I will have a series of articles soon outlining some important inclusions for agreements, please watch for them.