Today's blog comes from Don Howe, who is a retired sales executive but has a burning passion for barndominiums.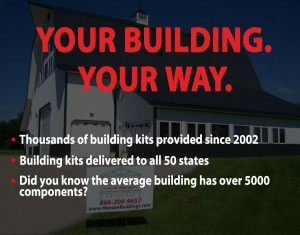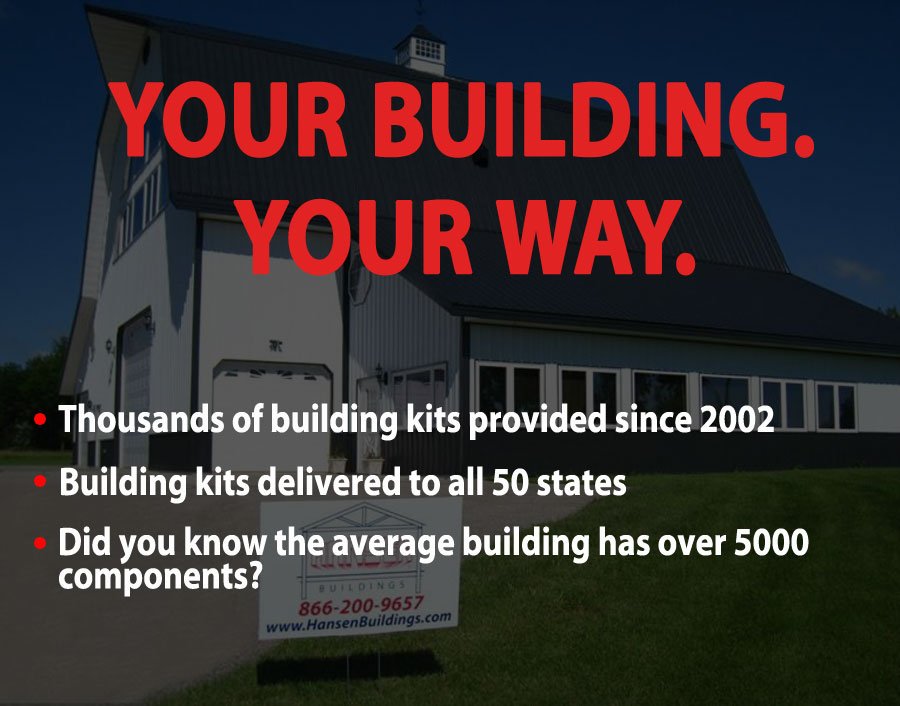 Seven Reasons Why Your Next Barndominium Should Be Pole Frame Construction
One of the first design details to consider when building a barndominium is the building process. Most barndominiums are built using a stud frame, steel frame, or pole frame construction. 
Wood frame construction uses stud walls to support the roof. Steel frame construction involves the use of large steel frames for wider designs. As with steel frames, pole frames allow for wide, open designs, but typically feature wood posts instead of metal.
So, why should you use pole frame construction for your next barndominium? Here are seven of the top reasons.
More Energy Efficient
Pole frame buildings often have thicker wall cavities compared to other types of buildings. With thicker cavities, you can use more insulation and increase the energy efficiency of the property.
The frame itself is also more energy-efficient compared to steel. The thick timber used for the post columns has natural insulating properties. They also conduct less heat, which may help save on cooling during the warmer months.
Many pole frame barndominiums include an attic, which allows for space for ceiling insulation and enhances air circulation. With the combination of energy-saving benefits, your home is likely to experience less heating and cooling loss through the roof.
Aesthetically Appealing Designs
A pole frame building provides a wide range of design options, including various overhangs and trims. You can also choose from a variety of exteriors, including brick, wood, block, and vinyl siding.
Compared to stud frame homes, pole frame homes also have wider column spacing. Studs are typically spaced up to 24 inches apart while posts are spaced up to eight feet apart. The wider spacing allows for more design flexibility, such as wider windows and doorways.
A pole frame also eliminates the need for interior support columns. This means the interior floor plans do not need to accommodate load-bearing walls. You can have a completely open design spanning the entire floor or add rooms to any area. 
Greater Durability 
With the right contractors, a post frame barndominium can be more durable compared to a steel frame building. The posts are often anchored four feet or more into the ground. When severe weather and wind hit the side of the building, most of the energy is transferred directly to the ground. 
Horizontal girts also connect the post columns, which increases the overall structural integrity of the frame. Trusses are also attached directly to the columns. 
Due to the superior stability of a pole frame building, these types of homes also tend to last longer. The posts are anchored in concrete slabs or basement foundations, protecting them from moisture and bacteria.
More Affordable
Post-frame construction is often more affordable compared to both steel frame and stud frame construction processes. Steel is a relatively costly material for home construction while stud frame designs require additional labor and materials, which increases the costs.
The efficiency of constructing a pole frame building reduces the cost of constructing your barndominium. Thanks to the durability of the design, you are also likely to spend less on maintenance and upkeep in the coming years. 
Faster Assembly
With enough help, people often put up pole barns in a single day. Barndominiums that use pole frame construction may not be completed in one day, but they are quicker to build compared to other construction methods.
As the columns are spaced further apart, there are fewer materials and less work needed to complete the frame. After the frame is erected, the rest of the work can proceed, including putting up interior walls and adding exterior features, such as doors and windows.
Available in Kits
Pole frame barndominiums are available as kits, which simplifies the construction process. You get almost everything needed, including house plans, building materials, hardware, and various prebuilt components, such as doors and windows.
The availability of barndominium kits gives homeowners more control. You are less likely to deal with an overage or underage of materials, reducing the risk of delays and unexpected costs.
While barndominiums are available as kits, most homeowners should still consider hiring a contractor to assemble the home. Contractors can ensure that the frame is erected properly and meets all local building codes.
Add Space for a Barn or Workshop
The original barndominiums were extensions of barns and workshops on farms and rural residential properties, combining workspace with living space. Pole frame construction allows you to continue the original tradition and add space for a barn or workshop.
In the end, pole frame construction offers a wide range of advantages over your other options. Steel frames may offer wider spacing between columns, but they also tend to cost a little more and offer less energy-efficient designs. Compared to pole frames, stud frames are costly and take longer to construct.
If you want fast, affordable, durable construction, consider using a pole frame for your next barndominium.