This week the Pole Barn Guru answers reader questions about the design of a shouse (shop house), a resolutions for condensation, and building trusses.
DEAR POLE BARN GURU: Hi – We are looking into pole barn buildings however we're clueless on where to start and how big we actually need it to be. My husband has an HVAC business so we would need the garage/shop to be big enough for at least 3 bays plus a small shop and storage. 4 Bedrooms and at least 3 baths, ideally we'd like to have an open floor plan below and the bedrooms be in a loft type. What would you recommend?
Thank you! STEPHANIE in BELLE VERNON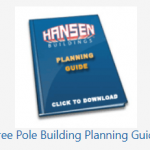 DEAR STEPHANIE: Thank you for reaching out to me. In order for you to end up with an ideal dream solution, it will take some homework:
Plan tips – consider these factors:
Direction of access (you don't want to have to drive around your house to get to garage doors)
'Curb appeal' – what will people see as they drive up?
Any views?
North-south alignment – place no or few windows on north wall, lots on south wall
Overhang on south wall to shade windows from mid-day summer sun If your AC bill is far greater than your heating bill, reverse this and omit or minimize north overhangs.
Slope of site
Work from inside out – do not try to fit what you need within a pre-ordained box just because someone said using a "standard" size might be cheaper. Differences in dimensions from "standard" are pennies per square foot, not dollars.
Use links in this article to assist with determining needed spaces, sizes and how to get expertly crafted floor plans and elevation drawings https://www.hansenpolebuildings.com/2019/10/show-me-your-barndominium-plans-please/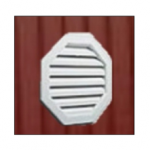 DEAR POLE BARN GURU: Hi, I had seen a post mentioning your Gable vents. I have a pole barn with 12″ lapped steel siding and would like to install Gable vents on the ends to help with condensation.  Barn is 40×60. MIKE in MINNEAPOLIS

DEAR MIKE: If you have a steel roof with nothing on underside to create a thermal break, and are getting condensation you should have two inches of closed cell spray foam applied to it.
For a 40×60 building you would need to have eight square feet total of net free ventilation with at least half of it located in top half of your attic. This amounts to 576 square inches of net free ventilation area in each endwall. Please contact Materials@HansenPoleBuildings.com to request a price quote, provided steel ribs are no greater than 3/4″ tall (they will need this information on net free area and your zip code).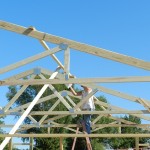 DEAR POLE BARN GURU: I have posts for a pole barn set 15 of how should I build truss for this set up? DANIEL in SNYDER
DEAR DANIEL: You should contact your nearby prefabricated wood truss manufacturer and order from them. Do not attempt to build them on your own.