This week the Pole Barn Guru answers reader questions about ventilation for an attic space, what type of insulation to use for the reduction or elimination of moisture, and to place a vapor barrier under the concrete slab.
DEAR POLE BARN GURU: I know you have answered a few questions regarding attic venting so I apologize if this is a repeat. I am looking at finishing the ceiling in my 24′ x 48′ pole barn with thin gage interior steel and blowing in insulation. I currently only have soffit on one gable end and I can see daylight coming in from under the trim on the other end. According to some other threads I have read, I need 3.84 sq. ft. of venting area. The gable end soffit is approximately 25 sq ft but I don't know how much of that is free venting area. Do you count the whole 25 sq. ft? Also, any recommendations for what to do on the other end? Is the daylight that I can see coming in under the trim good enough? BRYCE in ZIMMERMAN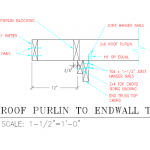 DEAR BRYCE: By Code you are unable to count any contribution from gable end soffits and areas between overhanging end purlins should be blocked solid to prevent airflow (and to properly create a load path to transfer shear forces from roof to ground). A construction flaw (such as daylight coming in under trim, probably should be fixed, rather than counted. By Code requirement is 3.84 square feet or 552.96 square inches of net free ventilating area located in upper 1/2 of your building's attic space. My recommendation would be to install gable vents sufficient to provide airflow requirements.
DEAR POLE BARN GURU: What type of insulation do I need to keep out moisture in my residential building? JACLYN in WHITEHALL
DEAR JACLYN: Here is my ultimate guide to post frame building insulation https://www.hansenpolebuildings.com/2019/11/post-frame-building-insulation/

More important is removing sources of moisture https://www.hansenpolebuildings.com/2018/10/pole-barn-moisture-issues/
DEAR POLE BARN GURU: I have nearly completed my DIY Hansen Building and am preparing to pour the slab. Is there a way to search the blog posts for my questions? I am wondering if I should install a vapor barrier under the concrete or wait and seal it after? Is 1/2″ rebar recommended? Should I use an 18in grid or can I go on the cheap and get away with 2ft? Planning on a 5 inch slab. NICK in GLIDDEN
DEAR NICK: Good to hear from you, we are looking forward to seeing photos of your new building!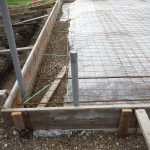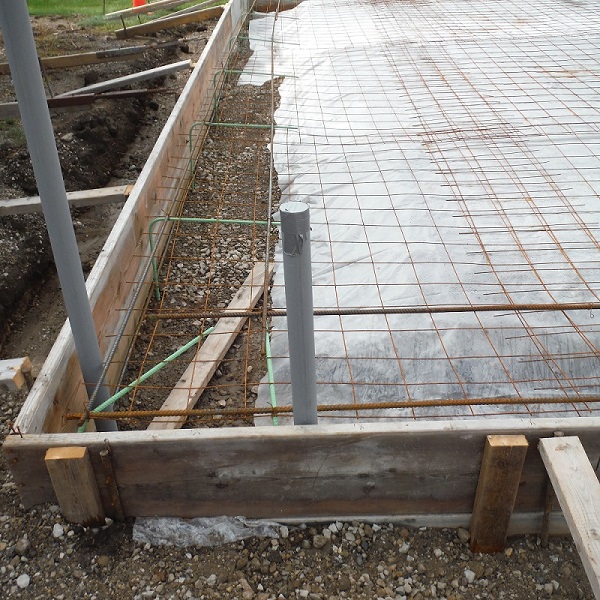 You should install a well-sealed vapor barrier under your slab while Code requirement is 6mil, however 15mil is far less likely to be damaged during a pour. Run vapor barrier up sides and onto top of 2×8 splash planks Overlap seams by at least 6″ and tape. Most often we see 1/2″ rebar on a 16″ grid.