This week the Pole Barn Guru answers questions about the price per square foot for a hangar, the proper post treatment for in ground use, and use of XPS insulation between steel and wall posts.
DEAR POLE BARN GURU: What is the approximate price per square foot for a 62 x 130 t hangar? KENNETH in PUEBLO WEST
DEAR KENNETH: Thank you for your interest in a new Hansen Pole Building. Your question is rather like asking what is an approximate price for a new car – what type of car?
A Hansen Pole Buildings' Designer has been attempting to reach out to you to get more specifics on what you have in mind in order to get even a close price range for you.
Will this be a T hangar https://www.hansenpolebuildings.com/2013/09/airplane-t-hangar/ or a nested T? https://www.hansenpolebuildings.com/2013/09/nested-t-hangar/
What opening widths and heights will you require? Hangar doors can impact building height (and price) greatly. Sliding doors are a less expensive design solution than bi-fold or one-piece hydraulic doors, however present their own unique challenges.
DEAR POLE BARN GURU: I have built post frame buildings on and off for 43 years. What is the industry doing to correct the problem of the post rotting off at ground line on post frame buildings? I have attempted to repair buildings in this condition that are settling into the ground. MATT in CLAREMORE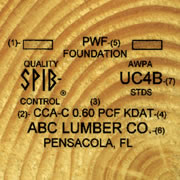 DEAR MATT: In my humble opinion, this could be resolved by having clear markings on Pressure Preservative Treated wood to not leave any doubt as to what proper use is. I have stomped my feet on this very issue for years: https://www.hansenpolebuildings.com/2014/05/building-code-3/.
Over my 40 year post frame building career I have yet to see a documented case of a properly pressure preservative treated column rotting off.
DEAR POLE BAN GURU: Good Afternoon .
I have been exploring building a post frame home. Is using a combination of XPS and the external sheathing (~2.0 to 2.5″) and bat insulation in the bays (~R19-R26) possible. These two articles seem to me that the dew point would move inside the XPS during the MN winters and make the wall assembly much more durable. Do you think this might be correct? If so, would Post Frame construction easily adapt to this type of assembly?
https://www.buildingscience.com/documents/digests/bsd-controlling-cold-weather-condensation-using-insulation
https://www.buildingscience.com/documents/bareports/ba-1301-guidance-taped-sheathing-drainage-planes/view
TIM in ST. PAUL
DEAR TIM: Designed right, post frame homes are wonderful. My lovely bride and I live in an 8000 square foot post frame shouse (shop/house) not too far distant from you (we are roughly 200 miles due West).
Post frame buildings work structurally very similar to why jet airlines hold together – their 'skin' is holding everything together. With post frame, wind loads are transferred from building to ground through this steel roofing and siding skin.
When non-structural insulation boards (XPS) are inserted between framing and steel siding, screws holding steel would have to be exceedingly long. Screw shanks through XPS sheathing would deform (bend) under extreme wind events, causing a reduction in abilities to properly transmit loads. This could contribute to premature building system failure.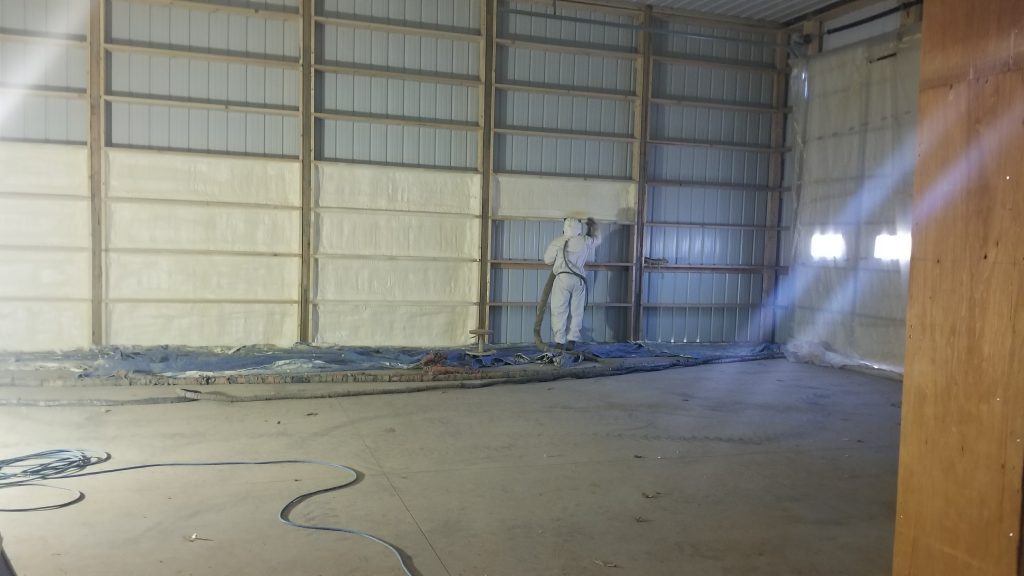 An easier solution would be to use two inches of closed cell spray foam insulation between wall girts on steel siding interior surface. This would accomplish a similar end result, without a compromise in building strength.