The Use of a Skid Lift for Post Frame Building Safely at Heights
Long time readers will recall my penchant for safety on roofs, given my own Father's untimely demise from a rooftop fall back in 1988. Today's guest solution is thanks to Paul Wick. Paul is Sales Manager at Skid-Lift, LLC located in Fargo, ND. He has a BSME in Mechanical Engineering from North Dakota State University. He is also a founding partner of Skid-Lift, LLC.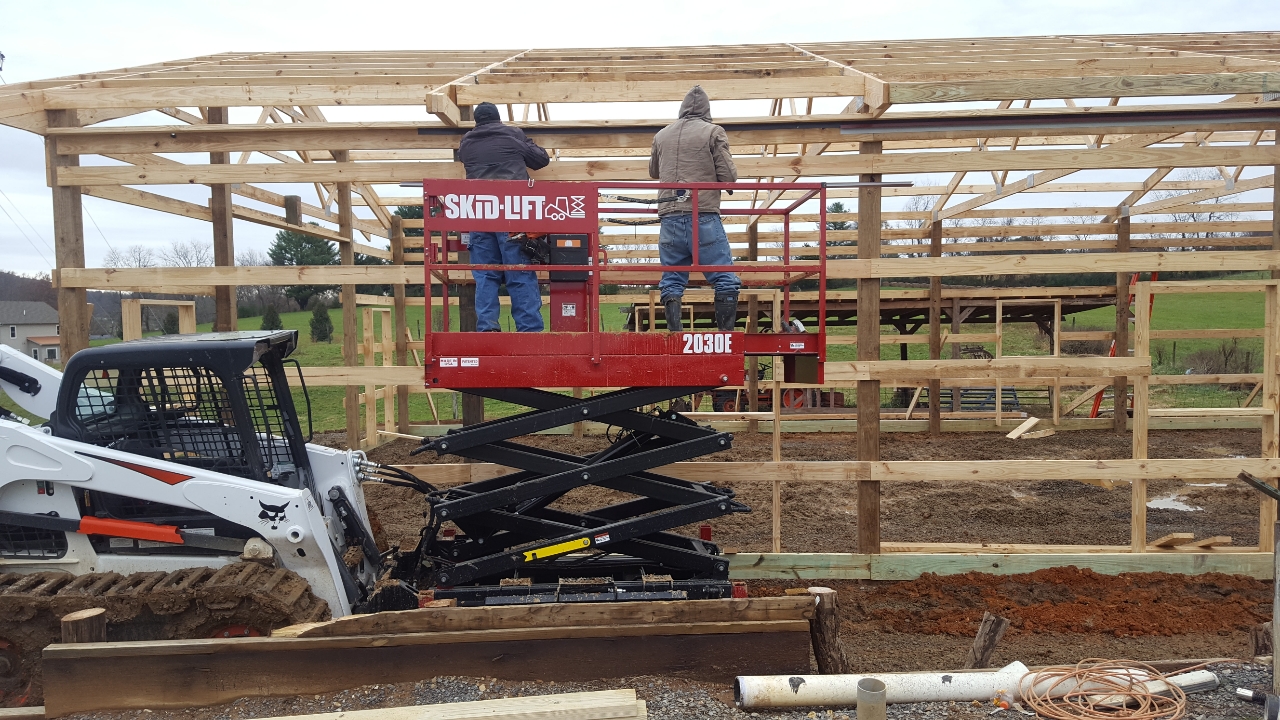 Post frame (Pole) builders and post frame Do-It-Yourselfers often are faced with an issue of how to work at heights on a building and be productive while staying safe. According to Bureau of Labor Statistics, ladder falls rank as 2nd leading cause of U.S. death, behind transportation incidents.  One option for staying safe and improving production is with the use of a Skid-Lift which works well with skid steers or tractors. One post frame builder in Western Nebraska said this after using a Skid-Lift for 6 months, "The Skid-Lift was a life saver!  Wish we had one years ago. The time we saved using the Skid-Lift was amazing".
Skid-Lift is designed to pair with a skid steer or tractor and use their positioning and hydraulic capabilities to position and power lift. This not only simplifies lifting but also greatly reduces Skid-Lift maintenance. It also gives Skid-Lift versatility to go anywhere a skid steer or tractor goes. Being attached to this power unit not only gives this scissor lift a large footprint, but it also adds 5000 to 8000 pounds or more depending on power unit size. This makes user much safer being attached to this large anchor weight.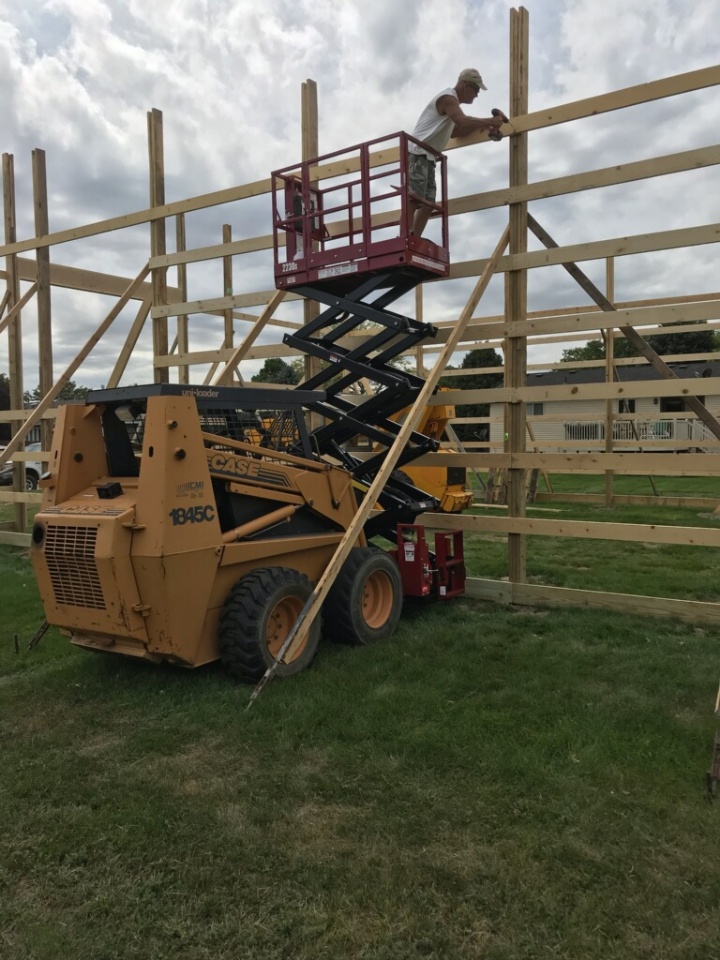 Many builders see a large increase in productivity as stated by one builder in Minnesota, "We have used it a lot putting up the wall sheeting, fascia, eaves, etc. I don't know how we did it before the Skid-Lift, a lot of wasted time with scaffolding and up and down ladders I guess… We already have at least a half dozen jobs lined up that we will definitely be using it on, it has become essential on a few jobs now". Skid-Lift is also much easier to maneuver and transport as it goes easily onto a trailer attached to a skid steer or tractor.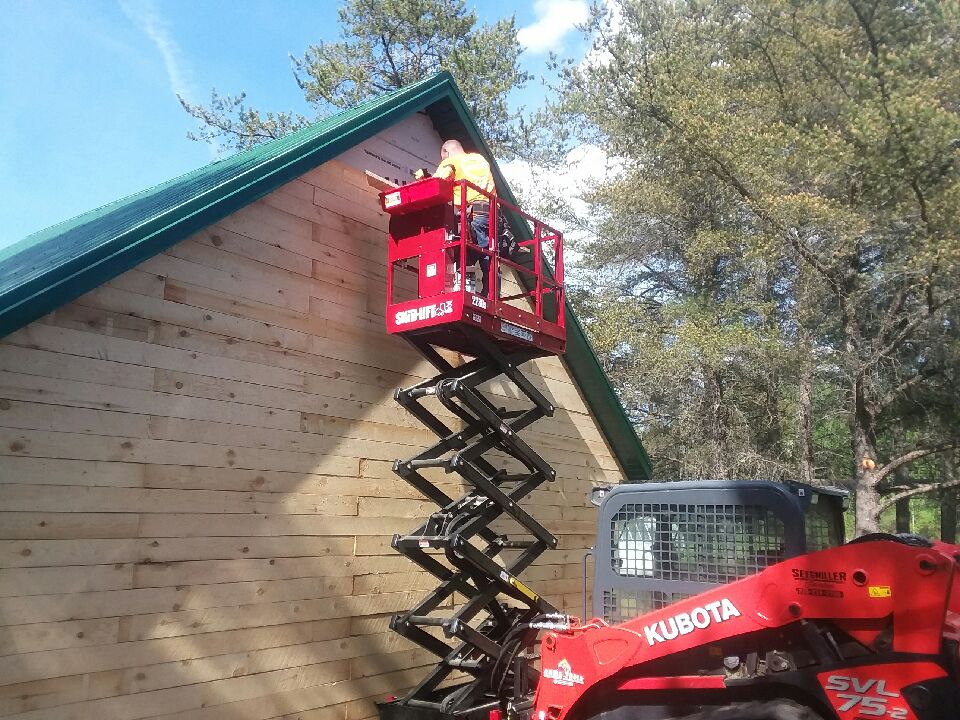 Skid-Lift is offered in three different models with varying heights and Standard or Heavy-Duty configurations. These lifts are USA built in North Dakota and can be shipped direct to customers in areas where a dealer is not close to them. Skid-Lift can help keep people safe and productive while working at heights! Check out Skid-Lift at http://skid-lift.com/ or contact Skid-Lift at info@skid-lift.com.
Pole Barn Guru thoughts – if your local equipment rental does not have a Skid-Lift, you might recommend it to them. Another option for D-I-Yers is to purchase equipment pre-build, then sell it when project is completed. My brother-in-law did this when he erected his post frame building and actually made money when he sold it!