A Contractor for Your Barndominium (Part III)
Miscellaneous Topics:
Do Not Change Your Plan
Once your plans have been permitted, do not make changes. This allows openings for expensive "Change Orders," and will have an allowable timeline effect. In cases, this will require you to resubmit to your local jurisdiction and could involve months of waiting.
Deal only with a licensed building contractor.
Many states, as well as smaller jurisdictions require contractors for construction services to be registered or licensed. License number should be displayed on all business cards, proposals and any other contractor materials.
Verify the license.
Do not just assume registration is valid. I once hired a contractor who provided a copy of his license to me. Only later (when there was a problem) did I find out it had expired and had been altered. Call issuing agency to confirm it is valid.
Require insurance.
Require both a certificate of insurance showing liability insurance coverage AND proof of workers compensation insurance for all workers. Some contractors are registered with an industrial insurance account, however they report their workers as having zero hours, and pay no premiums. These workers are NOT covered.
If someone is hurt, and uninsured, you can very well be held liable.
Know who you are dealing with.
Doing business with a Contractor who has a good reputation for doing jobs right, in an ethical manner and at a reasonable cost is an ideal situation. Ask for references and then verify them.
What I Would Pay Extra For:
Fully engineered structural plans specific to my building at my site (I would not build without them)..
Steel roofing and/or siding (other than bare Galvalume or White) with Kynar paint, fastened with 1-1/2" powder coated diaphragm screws.
Greater than Building Code minimum wind and/or snow loads.
5/8" Type X drywall. Added investment is minimal, it is more resistant to dents and affords greater fire resistance.
Inspections and Codes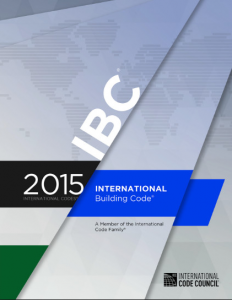 Building Codes are a bare minimum standard. Their main focus is on Life/Safety/Hygiene issues and limited structural capacity. Code is not quality. I know of no tradesperson who would build anything for themselves merely "to code." Building standards are written to protect occupants for a limited time during catastrophic events. It is assumed all structures will be partially, if not completely damaged.
Inspectors and inspections vary per individual. How much do they know? How much time do they have to spend on this site? Codes they are familiar with are bare minimum standards and they cannot go beyond them. Politics sometimes plays a role and back-up from their Building Official varies. Most jurisdictions do not do roofing inspections. This generally is a directive from higher ups and deals with Safety. Most contractors do not follow State Safety Requirements for their workers and it puts workers and Inspectors in potentially dangerous situations.
Do Not Pay for Anything not On-Site or Completed
Re-read this over and over. 
Make payments for materials jointly to General Contractor AND supplier (avoids liens).
Require written lien releases from all parties who have provided materials or labor through your General Contractor.
When your General Contractor says he or she is completed, again have your architect walk through with you. Make a written "punch list" of all deficiencies discovered and provide to General. Only once all of these items have been corrected and an Occupancy Permit has been provided from your Building Department, should you make final payment.
Do Not pay ahead on a promise!
After reading all of this you may be wondering what you are paying a General Contractor to do, as your frequent involvement is needed in order to achieve your ideal dream outcome. If this happens to be your case, it may behoove you to pocket these funds and do it yourself!