This Monday's Pole Barn Guru answers questions about plans for buildings, the flat portion of a scissor truss bottom chord, and a possible new building for a "local."
DEAR POLE BARN GURU: Wondering if you sell plans only. I already have a building designed and wonder what it would cost to make sure it is built correctly? Our area doesn't require stamped drawings. Thanks LEE in RICHMOND HILL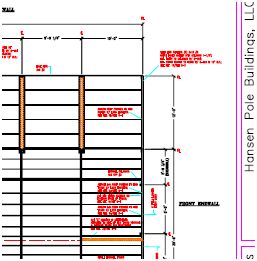 DEAR LEE: We only provide building plans along with an investment into a Hansen Pole Buildings post frame building kit package. We firmly believe every post frame building should be structurally designed and plans sealed by a Registered Professional Engineer. Whether stamped drawings are required or not, if an engineer didn't design it, who did? It is frankly just not worth risking your life or your valuable possessions in an attempt to save a few dollars.
You won't be able to acquire needed components yourself for what we can deliver them to you – and we insure everything is provided, so you aren't making needless trips to your local hardware store. You truly don't want to become a piece-mealer: https://www.hansenpolebuildings.com/2014/03/diy-pole-building/.
DEAR POLE BARN GURU: Hello, Trusses sitting on top of post. I have scissor trusses it looks like the trusses were made for a 6 x6 post I have 6 x10 post. The flat that is cut on the truss is only 6″ so only thing that touches the top of the post is the 6″, 4″ then would be unsupported. This cannot be right? KURT in SAINT HELENS
DEAR KURT: Most metal plate connected wood truss manufacturers fabricate their scissor trusses with a cut at bottom chord ends allowing for a level bearing point on top of either walls or notches cut into post frame building columns (see "H" in example).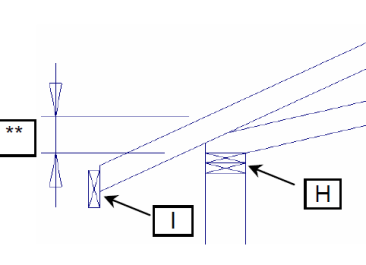 Length of this cut is typically equal to minimum required bearing surface, with a minimum of 3-1/2 inches. What your trusses have is entirely within structural design parameters and will perform admirably and is "right".
DEAR POLE BARN GURU: Hi there.
We'd like to build in Hurley, WI. Can you deliver there and what, if any, service do you offer?
Looking to build a place to put a shop, park a 30 foot camper, a fishing boat and two trucks, plus some storage.  Would like a lean to either to side or wrap around.
Please advise as to whether it is reasonable for us to inquire with your company, given the distance.
Thank you! VICKIE in HURLEY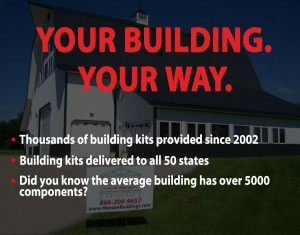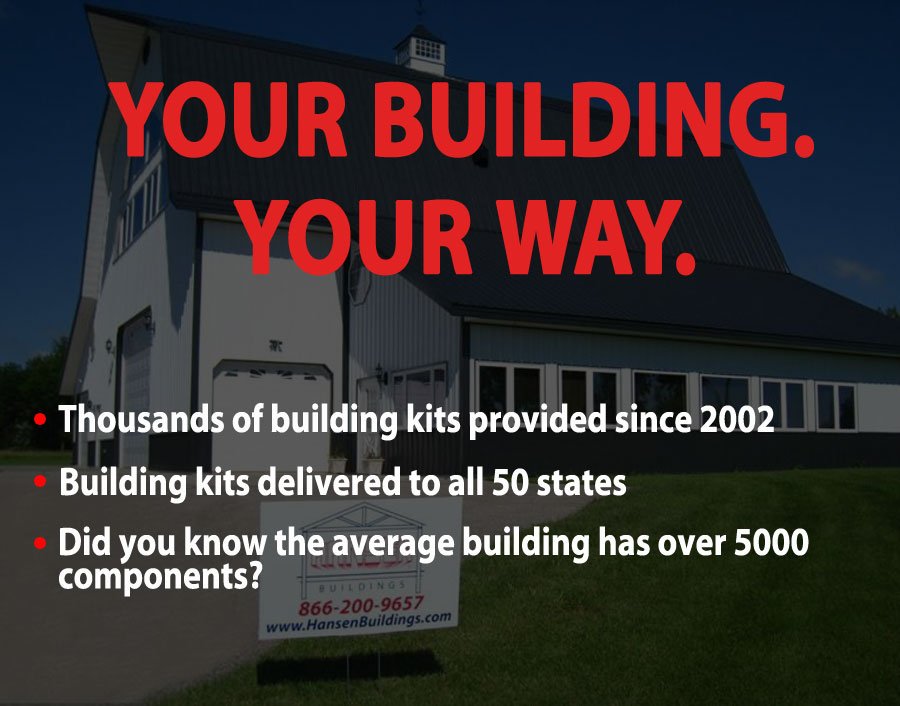 DEAR VICKIE: Considering it is only 375 miles from Browns Valley to Hurley, you are almost local! Hansen Pole Buildings provides post frame buildings in all 50 states (yes – even Alaska and Hawaii), so Wisconsin is not an issue.
A member of our team of Building Designers will work with you to arrive at a design solution best meeting with your needs, budget and available space. We provide third-party engineer sealed structural plans for your new building, along with all supporting calculations. You get a completely itemized Materials' List, delivery to your site and a comprehensive step-by-step manual to guide you (or your builder, should you opt to use one) through assembly. If, for some obscure reason) you get stuck, or off track we provide unlimited free Technical Support via Email during your construction process.
Not only is it reasonable for you to inquire with us – you would be making a grave error should you not! Please give us a call (866)200-9657 and ask to speak with a Building Designer.