The Pole Barn Guru assists with questions about pole size, the "right" sized building, and a picture is worth a thousand words.
DEAR POLE BARN GURU: I have a question on a pole barn.  I'm thinking of 50 by 60 and about 14ft high or so.  On the 4/4 poles, how far apart should they be.  Also on the headers, that are at the top and go all the way around, are they usually 2 by 8?  Thanks, JOE in BOWLING GREEN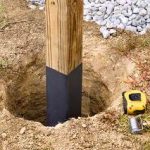 DEAR JOE: Hopefully you trust me enough to believe I will steer you in a correct direction, because you are heading in a wrong one. Only one right way exists to get answers you seek, to order yourself a post frame building kit package with plans sealed by a registered design professional (RDP – engineer or architect) specifically for your building (not a generic photo copy). Done right – there will be no need to have headers all around your building, as double trusses should be placed directly to bear upon columns, insuring best possible structural connections. As to columns, they will need to be much larger than 4×4, regardless of how far apart they are spaced.
DEAR POLE BARN GURU: I am trying to design a small hard apple cider production building. It does not need to have a retail portion; that is elsewhere at our farm; just a convenient 20×30 work room that can accommodate lots of washing/spraying down of equipment, temperature control, allow vehicle entry for loading/unloading, and some viewing windows for customers to see the process. Do you have some plans/designs/kit for such a building?
Thanks and kind regards, TOM in ROSE HILL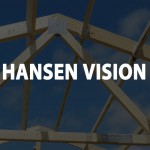 DEAR TOM: You'll want to make certain your proposed 20′ x 30′ area will be adequate for all of your needs. You may find increasing building footprint to say 24′ x 36′ to not be significantly more expensive of an investment, whilst providing 44% more space. With every building we provide being a custom design to best fit client needs, we can certainly provide exactly what you are looking for. A Hansen Pole Buildings' Designer will be in contact with you shortly.
DEAR POLE BARN GURU: 14 foot side wall panels with 2×8 skirt, what is my measurement on the skirt either from top of skirt or bottom to install my rat guard, I will have a 12 inch overhang (eaveside) using fj channel. CARL in NEWAYGOl
DEAR CARL: