Examining a Light Steel Truss Frame Building
I have never owned or assembled a light steel truss frame building. A gentleman named Stan Floyd worked for me as a salesman when I owned M & W Building Supply. Stan's dad had fabricated light steel truss frame buildings in Arkansas and Stan was interested in developing this concept in Oregon and Washington. With my blessing Stan founded Web Steel Structures in Sandy, Oregon and found out things weren't quite like they had been in Arkansas – where building permits, if even required, were issued far more liberally. Northwest jurisdictions required engineering for both frames and buildings, as well as a need for a higher degree of control over welder competency.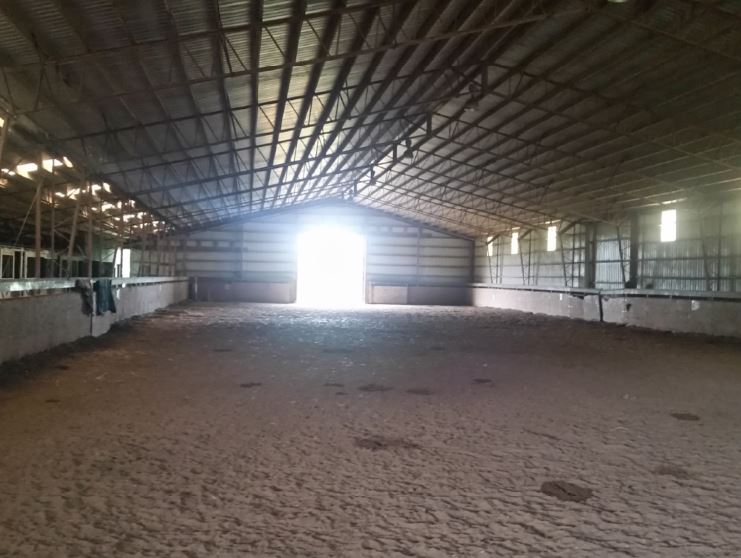 Reader DEBORAH in OMAHA writes:
"Did pic come through?
Does this look viable at 30+ years old?
Tear down? I'm looking at buying this property and I'm wondering if I'm going to be the one tearing this 180' x 85' building down…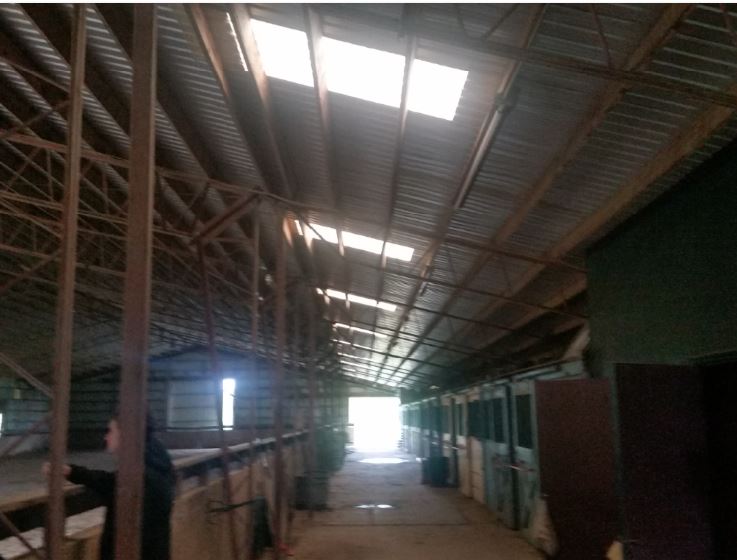 There are only 4 bolts holding the truss frame together at center. Bays are 18' on center. Every other bay has a criss cross bracing with wire (X) that is of steel cable – somewhat loose. I think there is another cross at the ceiling in kind of a strange place.
I believe the purlins are 2 x 8 as opposed to 2 x 10 which might be better. Building is in Southern IL near KY border.
I think this may have been a Cuckler kit. But I'm not sure. I've contacted Star Buildings to see if they know.
Thoughts?
I called an SE for a site visit and load calc and I know that will be about $12,000. It would be estimated as steel quality is unknown. Site visits for just a nod are about $900."
Dear Deborah ~

Thank you very much for sending photos.

You are looking over a light steel truss frame building – not a post frame building. I am not a gambling man, however I would wager there was no actual engineering done for this structure to start with. Light steel truss frames, such as this, are also rarely engineered. More often than not, frame designs are just like daddy used to do them, so they must be good. Well, engineering does not quite work like this.


Some observations from your photos – minor discolorations appearing as "runs" down sides of roof purlins are due to condensation. No steel roofed building should be constructed without some sort of mechanism to minimize condensation. Only realistic fix for future condensation control would be to have closed cell spray foam insulation placed below roof surface. This insulation should be a minimum thickness of two inches and in most areas a going rate of about a dollar per square foot, per inch of thickness. You could be seeing a $30,000 bill.

Purlins with major blackness have mold due to roof leaks. This mold can be removed, but will prove to be labor intensive. I'd replace any roof 'skylights' with steel panels. If they have not yet begun to leak, they will in time.

Unless roof purlins are some grade higher than #2 & btr, they are over stressed in bending and likely have deflection issues. Chances are good wall girts have similar challenges.

In summary, if you decide to invest in this property I would recommend you not go inside this building when snow sticks to roof or winds are over 50 miles per hour. Insure it heavily (for non-depreciated replacement cost) and don't keep expensive horses inside it.

For history buffs – Cuckler Building Systems division of Lear Siegler Inc. (LSI), was purchased by Star Manufacturing Company in 1986. With manufacturing locations in Monticello, IA and Turlock, CA, Cuckler had annual sales of approximately $20 million. Cuckler Steel Span Company had previously been acquired by LSI in 1970. I'd be interested in any stories about Cuckler Steel Span's earlier years.