One trend I have seen over the past ten years is folks purposefully designing post frame buildings to homes – they are recognizing the advantages, among them savings in foundation costs, speed of construction, flexibility of design and ability to insulate. Along with this, more and more post frame buildings are being re-purposed from pole barns to living spaces. This becomes a challenge when advance thought was not put into the original building design as to what future uses might bring.
Reader MARK from FOSTER is in the midst of wanting to do one of these conversions and he writes: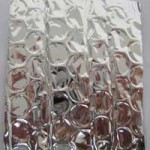 "DEAR POLE BARN GURU: I have a pole barn that has foil bubble wrap on both roof and wide walls. I'm wanting to convert this into living space. I have 7″ of space in the walls to put insulation. So to insulate this can I add un-faced batt insulation and then drywall. I know that the foil-bubble wrap is waterproof so I don't think I need a vapor barrier before the drywall because if any moisture was able to get in, it would not be able to get out. For the ceiling do I add Faced Batts with the facing point towards the heated space and then Drywall. You are the Guru and I want to see what your experience has to say. Thanks for your time."
DEAR MARK: As a living space, your pole barn (post frame building) will generate a significant amount of moisture which you do not want to have get into the walls. This means putting a vapor barrier on the inside face of the wall insulation. You will want to make sure the un-faced batts completely fill the insulation cavity, so you will need material with a greater thickness than the R-19 six inch batts sold at your nearby big box store.
Now the challenge – you need to poke holes in the reflective wall insulation to allow any chance moisture from within the wall to escape. Trapping water vapor between the two vapor barriers will only lead to eventual grief in the form of mold, mildew and/or rot.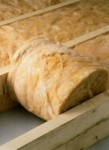 For the ceiling, it is essential to ventilate the dead air attic space you will be creating. Ideally your building was constructed with vented eaves and ridge and life will be good. You will want to use either un-faced batts, or ideally blow in insulation above your ceiling. Do not place a vapor barrier in the attic – as you want moisture to be able to rise into the attic space and be exhausted through the ridge vents.
Planning a new post frame building? If your building will have dimensions which could ever lend themselves to some or all of the building being used as conditioned space (heated and/or cooled), it would be prudent to design for it now, rather than having to face doing more work (as well as spending more money) at a future date.