The Construction of Pole Barns is Prohibited
Seriously?
This is directly from the White Bear Lake Township (Minnesota) ordinances related to Building Codes, buried deep in their Ordinance No. 8:
5-34. POLE BUILDINGS. The construction of pole barns/buildings is prohibited in the Town.
I found this as a result of an article in the White Bear Press, excerpted below:
"There was also a lengthy discussion regarding pole barns after Planner Tom Riedesel presented several amendments recommended by the Variance Board and Planning Commission.
It all started with a request from residents Don and Janice Stock on Portland Avenue to replace an existing pole barn with a new upgraded design post-frame building. Historically, pole barns have not been allowed by the township due to building quality and aesthetics. However, the quality has improved over the years, so the Board approved the variance with strict standards for construction. Don Stock, whose home is located in the far northeast section of the town, spoke at the meeting to assure the board that the building will match the brown on his home's natural cedar siding."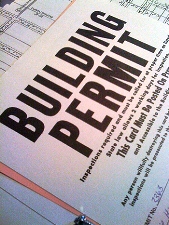 It was reassuring to see the Board approving the variance. Post frame (pole) buildings are Code conforming structures, in accordance with the IBC (International Building Code). It is acceptable for jurisdictions to legislate the exterior appearance of a structure (colors or types of exterior coverings), however it would be a restriction of trade to attempt to prohibit a building system.
I've successfully won similar discussions throughout the country – all it has ever taken is a phone call to discuss with the jurisdiction's legal representation. Attorneys seem to have an understanding of what this type of prohibition truly means in respect to trying to defend against it. It is a no win.
Running into a similar circumstance with your new proposed post frame building? If so, please feel free to pass along the situation to me, chances are more than fair I can assist with its quick resolution.