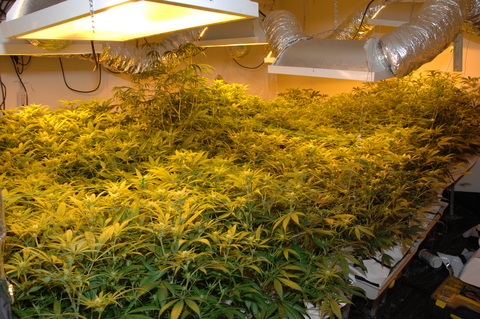 As medical and recreational marijuana has become legal in more and more states, there's been increased interest in learning how to grow this plant. If you're thinking of trying it out or going into the business, you might be wondering just how much space you need to grow marijuana.
The amount of space you need will largely depend on how much marijuana you plan to grow and what kind of setup you plan to use. In general, a novice grower can expect to harvest about half a gram per watt of light.
If you're a more experienced grower, you can expect to get about a gram per watt. If you're just going to grow marijuana for your own medical use, you may be fine setting up a grow room in a closet (as long as it has proper ventilation). If, however, you plan to grow on a commercial scale, you may need a full grow house to accommodate your plants and equipment.
What to Consider When Making Space for a Grow House
It's important to have a plan in place before setting up your grow house so that you know exactly how much space you need. Underestimating the necessary space can lead to mistakes and limited growth, which can reduce your yield and cost you money.
Here are a few things you should take into consideration when deciding how much space you need:
Ventilation—Proper ventilation is key for any grow house or room, so make sure you have space to set up a system that can pull stale air out and pump fresh air in.
Lighting—Do your research to determine whether you want to use fluorescent, HID, or LED grow lights. Whatever lights you choose, you will likely need room to hang them from the ceiling with a hook, pulley, or ring.
Ceiling Height—How tall do you expect your strain of cannabis to get? Your ceiling needs to be high enough to accommodate your lights and fully-grown plants.
Accessibility—You should be able to tend to your plants from all sides, so make sure you leave enough room between rows so that you can easily move through your grow house.
Measuring Supplies—You may want to set up a station in your grow room where you can keep supplies like a thermometer, pH meter, and PPM meter.
Take the time to plan your grow house space in advance so that you can maximize your yield. Worried that you don't have enough space to set up the grow house of your dreams? Order your custom grow house kit from Hansen Pole Buildings (866)200-9657.