In most cases one never considers the background of the people who will be doing plan reviews and field inspections for their new post frame buildings. For those with inquiring minds, I stumbled across this data, which I will share.
In August 2014, the International Code Council (ICC) published "The Future of Code Officials: Results and Recommendations from a Demographic Study."
This study reveals a typical code professional is between the ages of 55 and 64. He or she is a jurisdiction employee rather than an employee of a third-party provider and works in a one- to nine-person department which serves a community of fewer than 75,500 people.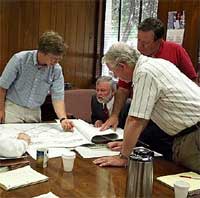 A typical code professional earns between $50,000 and $75,000. (The median household income in 2012 was $51,017 according to the U.S. Census Bureau.) He or she has between 26 and 35 years of experience in the building industry but only five to 15 years as a code official.
A code official typically enters the code profession while in his or her 30s and held between one to three jobs before becoming a code professional. His or her first job was a tradesperson. A code official may possess a bachelor's degree (27 percent) or may not have pursued additional education beyond high school (25 percent). If a code official has a bachelor's degree, the degree probably is in engineering, but it could be in management, accounting, finance, etc.
A code official currently does not hold any trade licenses but does have a professional license, certificate, certification or other credential. His or her most likely reason for pursuing a job as a code official is job security. His or her current role as a code official is an inspector, plan reviewer or department manager.
Given the relatively small size of a typical department, it is likely he or she may simultaneously serve in some or all these roles. Most code professionals expect to leave the building regulatory profession within the next five to 15 years.
Looking for a career change where every day brings new and interesting people and projects? If so, becoming a Building Official might be the ticket!