Today's "Ask the Guru" tackles reader questions about erecting a kit on a basement foundation, how to find and repair a leaky roof, and some advice on raising bays to add height to a structure.
DEAR POLE BARN GURU: Is it possible to erect one of the pole barn kits on a basement foundation? LUCAS in LANDISBERG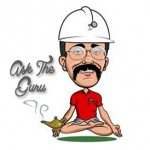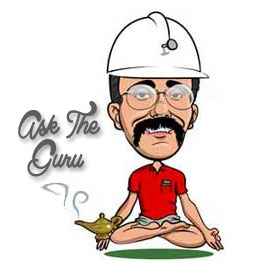 DEAR LUCAS: Fully engineered post frame buildings adapt themselves very handily to being erected over a full, partial or walkout basement. We can engineer to have wet set brackets placed in concrete, concrete block or ICF foundation walls, or can provide post framed Permanent Wood Foundation walls. We encourage our clients with basements to utilize clearspan wood floor trusses, to create wide open spaces in basement levels, as well as to allow for utilities to be run through floor trusses, resulting in flat finished ceilings.
DEAR POLE BARN GURU: My pole building is 35 years old, the roof is leaking, how do you find where the water is coming in, it is nailed, should I replace the nails with screws? PETE in DU PERE
DEAR PETE: Older steel roofs most usually develop leaks at eave lines, closest to endwalls first. This is where greatest wind shear stresses occur.
Always wear appropriate safety equipment when on a roof.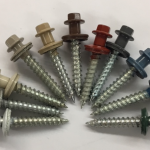 You should replace all nails with screws of a larger diameter than nails and 1/2″ greater in length. Look for screws with EPDM washers (not neoprene rubber). If you find a location where water leaks have caused wood deterioration and screws are not "biting" place a wood 'filler' in hole – we've heard of people using wooden match sticks for this purpose, however would recommend ripping some small squares (roughly 1/8″ square) out of Douglas Fir using a Table Saw.
Once all nails have been replaced, you can test for leaks by using a hose and running water on roof. Start with eaves and work your way towards ridge line. It does take an observer inside to advise if any water is coming through.
DEAR POLE BARN GURU: I am considering buying land with an existing 36×96 pole barn on it. The building has 10′ doors and the trusses are 12′ height. I have one truck that requires a 12′ door and clearance. It was suggested to me that i could raise one or two bays on the end of the building by sistering to the existing poles and lifting the roof two or four feet to make clearance, reuse the trusses and roof and add metal to the sides. My questions are is this possible and what should I be aware of to make sure the job is done correctly. Snow load is not a concern here and the building has a concrete floor. No heat or AC just storage. Thank you CRAIG in INDEPENDENCE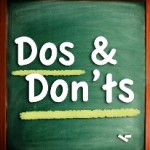 DEAR CRAIG: While it might be possible to raise a portion of the roof, it should only be done with involvement of a Registered Professional Engineer who can make a determination of adequacy of what you have, and what would need to be done to insure structural adequacy. Chances are good columns in area to be taller will need to be larger in dimension to properly withstand wind loads.