Pole Barn Homes: Top 5 Reasons Why You Should Choose Post-Frame Construction
Today's guest blogger is Esther Williams, She specializes in Real Estate & Home improvement content, and wants to share her knowledge of creative interior designing ideas with those who are passionate about it. She's also finishing her MA in journalism studies, dreams about publishing a book, and hopes to inspire people with her articles.
If you're planning to build a house, you know this project requires a great deal of organization, perseverance, and money. At the same time, you will have to make many decisions that need to be thoroughly considered in order to move forward with your project. Like with everything, each decision you make – whether regarding the placement of windows, choice of the architect, or the construction – will have its pros and cons, and you, as the homeowner, need to be aware of them and their consequences.
Before getting started, you need to decide what type of construction you will use to build your house. You will have two options – either post-frame construction (the so-called pole barn home) or stick-frame. And although both options have their pros and cons, there is only one clear winner of this competition – post-frame home.
The Difference Between Post-Frame and Stick-Frame
The difference between post-frame and stick-frame might be confusing to those who have no experience building houses. Consequently, it might be hard to choose the best method for your own application. For this reason, first, you must understand what those two methods are.
Stick-frame building is what people think of when they think about basic home building. Stick frame projects are built on top of a concrete basement or another foundation and use interior walls for support. Buildings constructed on stick frames have complex wall framing structures and are known for a traditional style.
However, post-frame construction is a building method with no interior load-bearing walls. Thus, it is characterized by open interior spaces. The construction makes use of big foundational posts and roof trusses. Posts are buried into the ground for support, eliminating the need for a crawlspace foundation or a basement.
Reasons Why You Should Choose Post-Frame Construction
Generally, there are five top reasons why post-frame construction is nowadays a better option.
Diversity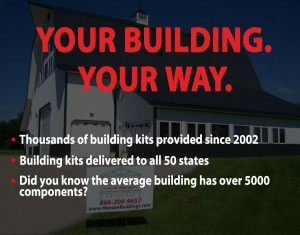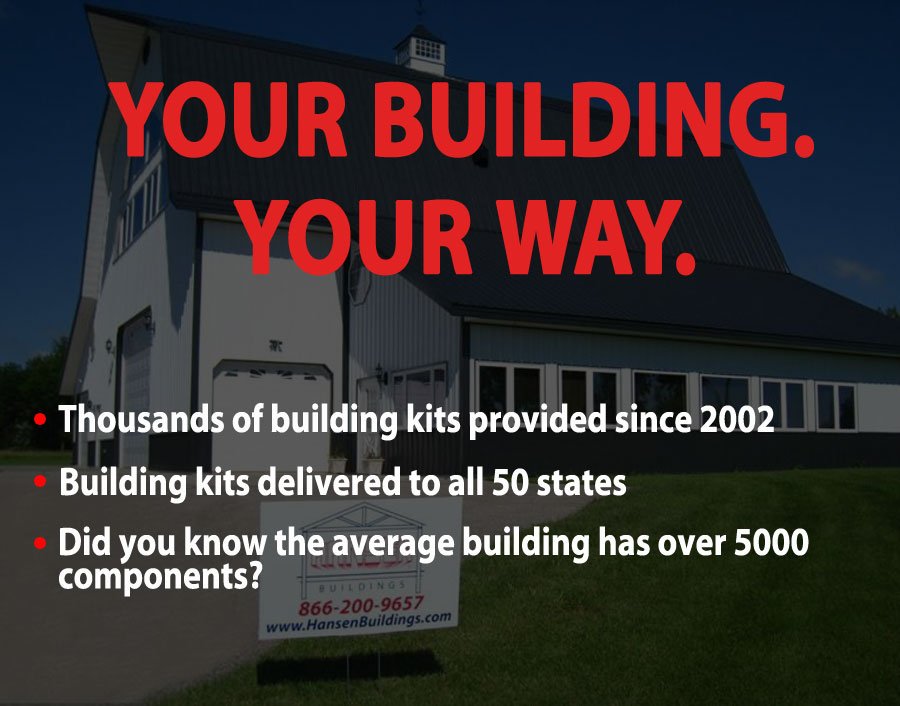 Although post-frame construction has been popularized thanks to pole barns, the truth is they are not your only option. Post-frame construction is nowadays used in many cases. For instance, you can build a pole barn garage – the garage door cost won't be high, and the construction process itself will be very simple and quick. 
Moreover, you might also project a workshop and use it for an art studio or home business. Workshops will give you a lot of space to perform your hobbies and passions without disturbing family members or neighbors.
Affordability
Post-frame construction has a simple yet incredibly effective design. Additionally, it doesn't require as many materials and as much financing as stick-frame construction. The process is simpler and faster, which lowers the cost when hiring constructors.
Moreover, the posts supporting the whole structure are placed directly into the ground, which means no foundation costs. In short, post-frame construction is a great option if you want to save some money and, at the same time, have a good-looking, solidly built house. 
Long-Lasting Effect
If you decide on post-frame construction, you won't have to worry about your home structure's durability, no matter what the external conditions are that you live under. Pole barns are designed to withstand years of wind, rain, and snow. The force of snow and wind is actually transferred right into the soil thanks to the deeply-grounded poles. 
Generally, the deeper-seated the pole, the better resistance it will have to harsh weather. This gives post-frame construction a significant advantage over stick-built designs. Consequently, the construction will have a longer life span and will serve you for years to come.
Open Space
Post-frame construction is ideal if you envision having an open floor plan, which means you won't have any interior walls. This provides an amazing modern design for the house and can also work wonders when it comes to event planning. When throwing a party, a post-frame house will function as a large space where all the guests will fit. 
Time
Since post-frame construction doesn't require many materials and it generally has a simpler design, the time it takes to build your home will be much shorter than in the case of stick-frame buildings. You will also save on time when it comes to the posts – they don't require you to prep, pour, and cure a traditional foundation. 
This construction style doesn't need thoughtful planning when it comes to terrain, as it adapts well to any kind of land. This makes the whole process affordable, simple, and pretty straightforward.
When it comes to building a house, the process could either be expensive and tedious, or affordable and pretty easy – it all depends on the decisions you make. One of the most important factors to consider should be the type of construction for the building – post frame or stick frame. Although both have their pros and cons, and it's always valuable to be aware of both sides of the coin before spending your money. Nowadays, there is no doubt the more beneficial option is post frame. 
First of all, it enables you to use the building for many different purposes. Secondly, it's also significantly cheaper and faster than a traditional stick frame. Moreover, the building will last long, even in harsh weather conditions and climate. 
Lastly, post-frame buildings come with great interior design possibilities, thanks to a lot of open space on the inside and a lack of walls. That allows you to experiment with your interior more and express your unique personality in the best possible way. 
Before making the final decision, you might want to contact specialists to make sure this type of construction will work for you, and you might want to read up on the subject on specialist forums on the web.