Enforcing Updated Building Codes Saves Money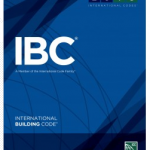 As a member of most every active barndominium group in the social media world, I read all too often how new or prospective barndominium owners proudly proclaim they are or will be building where Building Codes are not enforced.

Long time followers of my column may be tired of reading my preaching from a pulpit about how fully engineered, code conforming buildings should be mandatory. Well, there is a method to my madness.

Now there are going to be naysayers who disagree, however there is actual proof of long term savings.

FEMA just released its 2020 National Preparedness Report (https://www.fema.gov/sites/default/files/documents/fema_2020-national-preparedness-report.pdf) presenting an updated, risk-focused approach to summarizing state of national preparedness, pointing to enforcement of updated building codes as key to lowering risks of damages from natural disaster. "Improving the resiliency of physical infrastructure requires more stringent building codes and standards, as well as innovative programs, policies, and procedures that encourage adoption and implementation of higher building standards," the report stated. "Recent standards developed by the ICC (International Code Council – they publish our country's building codes) are the gold standard of building code requirements. Florida's experience with updated building codes demonstrates these cost savings in practice. After Hurricane Andrew in 1992, widespread damage to buildings across the state prompted Florida to adopt some of the strongest building codes in the United States. After 10 years of enforcement, the new codes reduced windstorm losses by up to 72 percent and paid for themselves in avoided losses within eight years."

Considering building a new barndominium? Make a choice not only for monetary reasons, but most importantly for safety. Whether building yourself or hiring a contractor – I implore you to only build (or have built) from fully engineered plans. If hiring an erection contractor, familiarize yourself with those plans enough to know right from wrong. Due daily self-inspections during assembly to ensure those plans are indeed being followed, especially important in jurisdictions not requiring permits, or not doing structural site inspections. Even when inspections are required, even best of inspectors can miss something, so it is prudent to have your eyes involved.

If you do not feel confident of your own abilities to perform inspections, enlist the services of your engineer or an architect to do them for you. This money is well spent to protect your most valuable assets – the lives of you and your loved ones.