This week the Pole Barn Guru answers questions about building to FEMA Flood Code for a raised wood floor, use of a plywood floor instead of concrete pad, and finding a certified engineer to help with conversion of pole barn to a home.
DEAR POLE BARN GURU: I have to build according to the current FEMA flood code here in new Orleans which means the house will above grade. I want to purchase a 60X32 pole barn and put a raised wood floor in it. I will be using I-Joists to span the 32′ across but I'm not quite certain how the I-Joist will attach to the rim board and be within code.
Will I have to notch the posts for the rim board and attach the I-Joist with hangers?
Or can I attach the I-Joist directly to the standard installed rim board with hangers? JON in PEARL RIVER
DEAR JON: Just my own personal preference, as I find I joists to be a relatively springy floor – I'd most likely recommend dimensional lumber joists and beams (I joists will not clearspan 32′). If your floor level is significantly above grade, you might want to consider manufactured wood floor trusses as they will give a very consistent floor and you will then have a flat surface below to attach your choice of finishes to.


Design of rim board for size and attachments will be determined by our engineers and spelled out on your sealed plans to ensure structural stability and adequacy. We also run a structural check for your buildings piers against flood loads as well – a requirement for any building within FEMA flood zones.
DEAR POLE BAN GURU: Hi, I would prefer a plywood floor instead of a concrete pad. This would be a shop space so it would be subject to moderately heavy loads. The soil is primarily rock,gravel,and clay well drained. If possible what kind of post spacing would work and what size concrete footings would be necessary. The building would be 30×120 Thanks, JOHN in FRANKLIN

DEAR JOHN: A plywood floor can certainly be done. The plywood and its supporting structural members should be pressure preservative treated.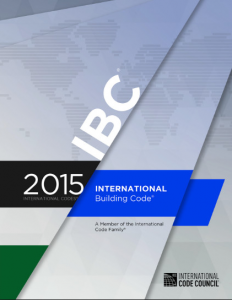 IBC (International Building Code) Section 1607.7.1 "Where any structure does not restrict access for vehicles that exceed a 10,000-pound gross vehicle weight rating, those portions of the structure subject to such loads shall be designed using the vehicular live loads, including consideration of impact and fatigue, in accordance with the codes and specifications required by the jurisdiction having authority for the design and construction of the roadways and bridges in the same location as the structure.
Once actual loading requirements have been ascertained, our third-party engineers can determine most efficient column spacing, as well as depth and diameters of concrete encasement.
DEAR POLE BARN GURU: I have an existing pole building with a concrete floor. I wanted to turn it into a living space. I called my local planning/permitting dept. the person that is head of area planning said I can do this but only if I have it certified by an engineer. She did add in that she had no idea who would do this kind of work but she thinks it would be expensive. I cant figure out what I am too certify. The building or my drawings nor can I locate an engineer in my area. I have been told that there are a lot of buildings here that have been converted to a home I just can't find anyone who has done so it is difficult to get any information. You would think planning could guide me but they don't have the knowledge so I'm reaching out to anyone who has went through this in the state of Indiana and may know the laws. Thanks in advance. KIM in METAMORA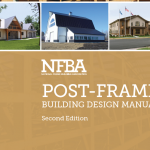 DEAR KIM: Your local Planning Department director gave you good advice. Most post frame (pole) buildings are designed for Risk Category I occupancies (if they were designed at all) – meaning if they collapse chances are good no one will be in them when it happens. They use lower wind and snow loads than what is required for residential purposes.
To find an Indiana engineer go to www.nfba.org. In the upper right corner click on FIND A PROVIDER.  On the left of the page under "What are you looking for?" select "Designer", enter your state and click on Find. This will give you several options to choose from.