This week the Pole Barn Guru answers reader questions about the widest span a post frame building can be built, vapor barrier on a roof only structure, and the proper steps for planning a pole barn.
DEAR POLE BARN GURU: How wide can you span? And approx cost per sq ft for an erected shell, (no floor Hvac or electric. 100'x110′ bldg.. JOHN in LEWES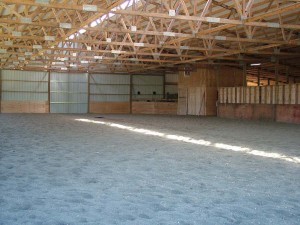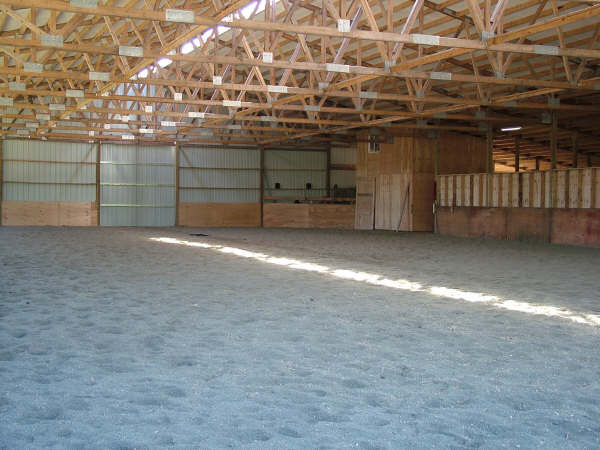 DEAR JOHN: While we have quoted fully engineered post frame buildings up to 140′ clearspan with prefabricated wood trusses, 100′ is widest we have provided. Due to possible shipping and fabrication challenges, these spans are not available in all markets and further research would need to be done based upon your location and load conditions. A Hansen Pole Buildings' Designer will be reaching out to you for further discussion.
DEAR POLE BARN GURU: Is a vapor barrier needed for metal roof if it is open, no walls? CRAIG.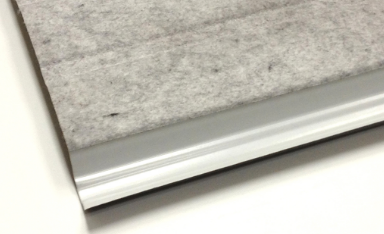 DEAR CRAIG: While Building Codes do not require one – if it is absent you are likely to have periods (especially in Spring and Fall) where it will rain inside of your building. Most people erect new buildings with an idea of protecting contents from climactic conditions such as rain, so this result may be less than desirable.
I would recommend you order roof steel with a factory applied Integral Condensation Control (ICC). ICC is available with trade names such as Dripstop and Condenstop.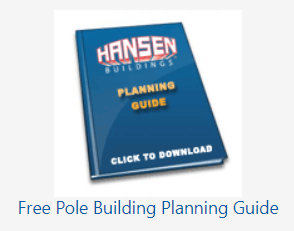 DEAR POLE BARN GURU: My wife and I may be obtaining property in western Oregon and have been kicking the idea around building such a structure. We really don't know where to start and what this all entails. We really like the idea of having a simple open concept with a decent size shop attached so all our vehicles and RV can be stored inside. I was just really hoping to get a starting point and go from there. Thank you for your time! COLE in OREGON
DEAR COLE: Thank you for reaching out to us. Links in this article should assist you in getting off to a start in the right direction: https://www.hansenpolebuildings.com/2019/10/show-me-your-barndominium-plans-please/