Today's Pole Barn Guru answers questions about "proper wall girt spacing," enclosing and insulating a roof only building, and if a post frame meets code in Dade County Florida.
DEAR POLE BARN GURU: I just contacted a contractor to build my pole barn and he said 2 x4 wall girts at 36″ I don't think that is strong enough.
What size, spacing do you recommend? DARREN in BREMEN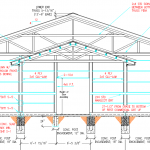 DEAR DARREN: Chances are good you are correct and builder is wrong. The size, grade, orientation and spacing should be spelled out on your building's engineer sealed plans. If he intends to build a non-engineered building for you, please run away as quickly as possible.
Many factors go into correctly determining wall girts. My long-time friend John and I had a conversation regarding this: https://www.hansenpolebuildings.com/2018/02/formula-calculating-wall-girts/.  Your Hansen Pole Buildings' Designer Wayde will be reaching out to you to assist in getting your new building safely back on track before it is too late.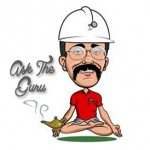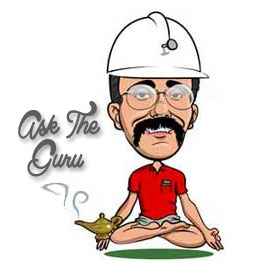 DEAR POLE BARN GURU: About a dozen years ago I had a Hansen roof only building erected. It's a great structure and I've always spoken highly of it. Since original setup a concrete floor was added, and last summer it was framed with 'commercial' girts and metal screwed to the outside
Fully enclosed now there is some appeal to the thoughts of insulting the walls and ceiling.
Occasionally heat, via wood stove will be provided and most likely plywood walls to 8'up
I'd appreciate your ideas on insulation install design. Where does vapor barrier belong and etc.
Thanks for your attention
I do like this building
Warm Regards JEFF in HOOD RIVER
DEAR JEFF: Thank you for your kind words and we are so happy you are enjoying your Hansen Pole Building. Hopefully my "Ultimate Guide to Post Frame Building Insulation" will help: https://www.hansenpolebuildings.com/2019/11/post-frame-building-insulation/.
DEAR POLE BARN GURU: Can a pole barn meet Miami Dade wind standards? DAVID in SARASOTA
DEAR DAVID: Yes we most certainly can provide an engineered post frame building to meet their requirements. A Hansen Pole Buildings' Designer will be reaching out to you shortly to assist.