Recently I had a client pose the question, "What is the difference between Use Classification S-2 and U?"
Chapter three of the 2012 International Building Code (IBC) provides provisions which control the building use classification of all structures as to use and occupancy.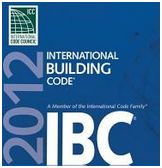 Section 312 specifically addresses "Utility and Miscellaneous Group U". In general, Group U is buildings and structures of an accessory character and miscellaneous structures not classified in any specific category. They shall be constructed, equipped and maintained to conform to the requirements of this code commensurate with the fire and life hazard incidental to their occupancy. Group U shall include, but not be limited to, the following:
Agricultural buildings
Aircraft hangars, accessory to a one- or two-family residence
Barns
Carports
Greenhouses
Livestock shelters
Private garages
Sheds
Stables
The IBC describes Storage S Classification as buildings used for storage which are not classified as hazardous occupancies. This group is further divided into two subgroups – S-1 (moderate hazard storage) and S-2 (low hazard storage). Group S-1 contains buildings occupied for storage uses which are not classified as Group S-2, including aircraft hangars, storage of clothing, cloth, fiber, books, paper, wood, fur, furniture, books, paper, wood, fur, furniture, mattresses, tires, tobacco products, sugar, soap and glue. Group S-1 also includes indoor storage of boats and motor vehicle repair garages.
Group S-2 includes buildings used for storage of noncombustible materials such as beverages up to 16-percent alcohol content, cement, chalk, batteries, electric coils and motors, distribution transformers, some appliances including stoves, washers and dryers, metal furniture, metals, food products, fresh fruit and frozen foods. Open and enclosed parking garages are also Group S-2 occupancies.
Before making an assumption of a Building Use Classification of any pole building, it is best to get the opinion of your local Planning Department, as they will be the ultimate decision makers.
Without fire-walls post frame (pole buildings) are Construction Type V-B. As such a Group S-2 building can be two stories of 13,500 square feet each and up to 40 feet in overall height. The height and area of a structure may be increased depending on the building location on the lot, the presence of automatic sprinkler systems of by using some of the design options recognized in Chapter 5 of the IBC.
For further details on S Use 2 Classification buildings, please read: