CSI: Pole Barn
Our youngest daughter, Allison, is studying to be a Forensic Psychologist. My lovely bride and I may have been culprits in this, as we sent her to a CSI (Crime Scene Investigation) camp for 10 days when she was about 11! All of the boys in her CSI class talked tough, but when it came to witnessing an autopsy, they turned green and had to leave the room, but Allie didn't.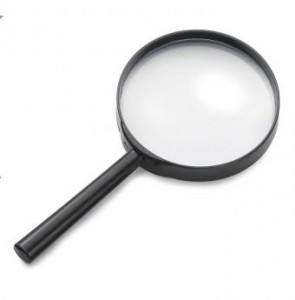 It is the forensics which is of interest to me – when something goes astray in a building, I want to get to the root of why. Here is a case which will probably be seen on CSI: Pole Barn (if such a program is ever produced):
From a September 4, 2014 article on www.kxlh.com written by Meteorologist Mike Rawlins:
"GLASGOW — The National Weather Service in Glasgow says a microburst is to blame for damage in McCabe, Montana, on Wednesday.
Meteorologists from NWS Glasgow surveyed the damage on Thursday and found evidence of a microburst.
The National Weather Service in Glasgow conducted the damage survey based on reports of "Buildings and Large Trees down" as well as unconfirmed funnel cloud reports.
STORMTracker meteorologist Mike Rawlins says a microburst's peak wind speeds can reach 150 mph and occur when air suddenly rushes down from a thunderstorm."
For more specific information on microbursts: https://www.srh.noaa.gov/ama/?n=microbursts
The NOAA/NWS issued a damage survey on this particular storm. Of special interest was this:
"Damage was found at a new home site (site A) with a modular home and a large metal pole barn located 2.4 miles east of the intersection of Highway 16 and County Road 496.
There were two other home sites west of site A, with no obvious damage. Site A had a few missing shingles on the home, but the pole barn had the south door blown in with the south wall blown out to the southeast. There were a few trees that were snapped or cracked and dropped about 2-3 feet off the ground, including older Russian olive trees.
The damage to the pole barn was estimated to have been caused by 70-75 mph winds. The homeowners were home and said the wind came from the west-northwest and there was a lot of dirt and gravel kicked up and thrown at them prior to their seeking shelter in a safe room in the pole barn.
The garage door was blown in and the south wall was blown out. The garage door blew through the side wall and landed on a trailer near a tree row. All the insulation and debris from the side wall collapse were blown eastward."
Putting on our best CSI hats….what happened here?
Working from only the information provided, it appears the building was probably finished on the inside (because insulation from the sidewall was blown out). This also means the garage door which failed was probably a sectional overhead door.
The high winds were coming from the west-northwest, which created a suction force on the door on the south wall. Unless specifically ordered as such, sectional overhead doors are not designed for any specific wind loads. (For more on wind rated overhead doors: https://www.hansenpolebuildings.com/blog/2011/10/wind-rated-garage-doors/)
Once the garage door was sucked off the building, the building became what is known as "partially enclosed". From a structural building calculations standpoint, the forces acting against the walls and roof of a partially enclosed building is much greater than a fully enclosed building (with real life verifying this to be the case).
Envision, if you will, a balloon – the garage door opening becomes the "neck" of the balloon, with wind being forced in, and the walls of the garage trying to expand like the balloon (the air can get in, but has no way to escape) until something bursts!
Had the garage door been adequately wind rated, chances are good there would have been no major structural damages.
CSI: Pole Barn, case closed!