(Disclaimer: for those dear readers who are not Christian, the reference to the Bible below is merely for illustrative purposes, and is not an attempt to sway anyone to or from any particular religious practices or beliefs.)
Imagine, if you will, the Bible being revised every three years. Once the revisions were accepted by the scholarly experts and the newest version was printed, each division of Christianity could decide if and when they wanted to adopt the newest version and they could also edit it as they pleased.
Once your church approved a version, it would be up to you and your fellow believers to have to learn it all over again. Sometimes changes would be small, other times large. And about the time you figure it out – there would be another new version.
Sound confusing?
Well, this process is the way the International Building Codes work. Every three years, there is a new version available. Building Officials, Architects and Engineers, as well as builders get to learn everything all over again!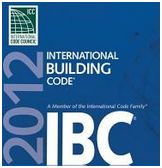 The NAHB (National Association of Home Builders) and the AIA (American Institute of Architects) have written to the ICC (International Code Council), recommending a longer interval between published Code revisions. The feeling is it would make it easier and less expensive for those affected, as well as easier to manage the changes.
Right now, we have a client who purchased a pole building kit last Spring. When he placed his order, the applicable Code version in his state was the 2009. July 1, his state adopted an amended version of the 2012 Code. He did not apply for his permit promptly, so had to have an entirely new set of plans and calculations produced. Among changes between the versions of the Code, was an increase in design wind speed from 85 to 115 mph (miles per hour)!
While there is some push to increase the time frame between Code versions, it probably will not happen. The reason for frequent changes is the rapid outmoding due to new technologies and building practices.
Think of it this way, a cell phone purchased today will be easily obsolete in three years – same goes for building codes.
What can you do so you don't end up like our client? Make sure there are no "lag times" between the time you first talk to the building department about what building code design criteria you need to follow, the time you purchase your building, and the time it's constructed and "final inspection" is done.  And keep in contact with your building department should you encounter any delays.