Pole barn homes, also known as barndominiums, have gained great popularity for their affordability, flexibility, and simplicity. If you're looking for a low-cost way to build a customizable home, this is a great option. There are many different types of barndominiums to choose from. You can select the size, layout, color, and features for your pole barn home. Here's what you need to think about to make sure that you choose the right pole barn home for you.
Choosing the Right Size
Size is one of the first things you should consider when you're exploring different barn home types. Ask yourself these questions:
How many people will live in the home? 

Do you want room for your family to expand?

How many bedrooms and bathrooms do you need?

What types of bonus rooms might you include (office, workout room, home theater)?

How much storage do you need in the home?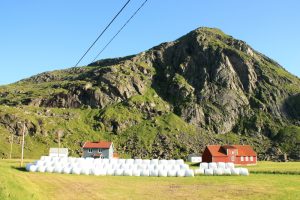 With these points in mind, you can begin to sketch out a floor plan within different common barndominium dimensions. Measure the dimensions of your current home for an idea of how large you want rooms to be. When you come up with a floor plan that you're happy with, add your furniture to it. Measure items like your couch and dining room table and sketch them in to make sure everything fits as you'd imagine.
It's generally better to have extra space than not enough, so you may want to include some flexible bonus space if you have room in your budget. This may initially serve as a storage room while providing the opportunity for creative evolution in the future.
Adding Doors and Windows
Windows provide welcome light to your living space. Depending on your home comfort needs, they may also serve as a regular source of warm or cool breezes and fresh ventilation. Use your proposed floor plan to determine the best window and door placement. While most types of barndominiums feature a large open living space, you will likely have some separate rooms as well, such as bedrooms and bathrooms. You must have at least one window per bedroom as an escape route in the event of a fire. You may very well want more for their delightful ambiance.
You can install either walk doors or sliding doors in your barn home. For security purposes, walk doors are the recommended option. You must place your walk door beside a main building column for support. Consider the floor plan and natural flow of traffic through your home to determine whether you need more than one entry door. 
Appearance
You'll find many different pole barn home types, each with its own distinctive aesthetic appeal. Some of the features that you can choose for your home include:
Wainscotting for a dual-tone exterior.

Cupolas.

Soffits.

Gable vents.

Skylight panels.
You will also have the opportunity to choose your home's color. Most suppliers offer a wide range of hues including popular options like tan, slate, brick red, charcoal, clay, royal blue, and burgundy.
Budgeting for Your Pole Barn Home
Once you've explored the many different barndominium types, you'll need to consider the cost of your top choices. If you're on the fence about certain features or you're wavering between different sizes, you should get quotes for your top choices so you can decide which pole barn home is right for you. Lenders won't typically extend a mortgage for this type of construction, so you'll need to find alternate means to fund your project.
If you're ready to start exploring the options for a pole barn home of your own, contact our team at Hansen Pole Buildings. We can help you customize the ideal barndominium for your needs and set you up with an exciting new installation that you can call home.
Get A Free Quote!