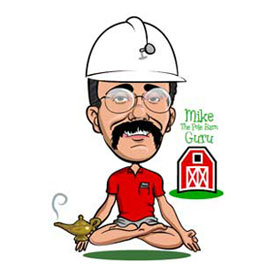 Strong Way Columns
Now I have neither used this product, nor have I actually seen them used in real life. However, part of my mission is to entertain and inform, so as a new product (at least to me) I feel a certain responsibility to expose readers to them.
According to the manufacturer, all of Strong Way Systems innovative products are designed to be installed quickly and easily. They provide both customers and contractors with a wide range of benefits which their systems deliver.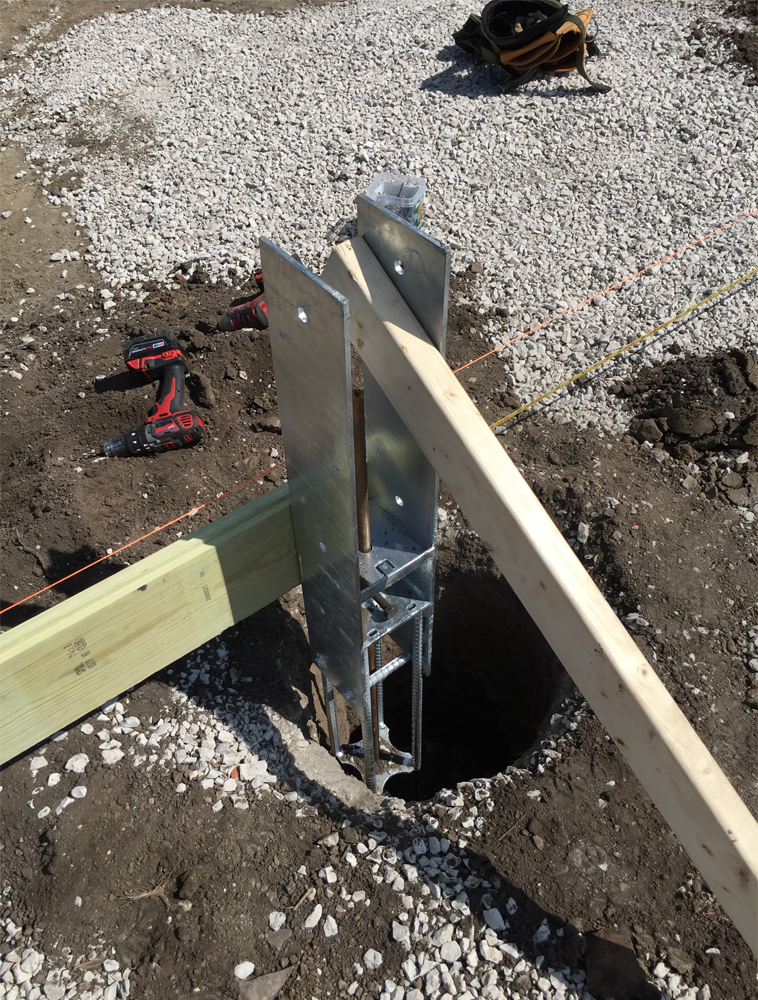 The design features of the Strong Way Column allow it to be installed with precision in a short timeframe without needing extensive equipment. Heavy hammer drills and circular saws are unnecessary, allowing crews to save time and effort transporting heavy equipment to the work area. Each Strong Way Column comes pre-assembled and pre-drilled. Because of the precision, this system offers it eliminates the need to cut columns on site thus speeding up the installation process. Because the Strong Way Column allows for easy adjustments, hole depth does not need to be exact prior to installation, allowing crews to save time preparing the site. Together, these features mean the Strong Way Column needs a much smaller crew than other column systems. The Strong Way Column foundation can be installed in half the time of traditional methods. The speed of installation makes the Strong Column ideal for stub ahead projects; crews can dig, set the columns and install the splashboard prior to concrete backfill.

This leads to significant savings on labor costs.

Moreover, the ease of the Strong Column's installation process makes it safer for construction crews. Because it is lighter than alternative foundation systems, crew members are less likely to be injured while lifting the Strong Column into place. The reduction in equipment and cords needed during installation leads to a cleaner and safer job site. Combined with the overall simplicity and accuracy of the installation process, these safety features allow crews be more productive with higher morale.
When used in the foundation of a new post frame building, the Strong Way Column system completely eliminates the need to use any wood below grade, resulting in a permanent foundation which is perfectly level, plumb, and offers superior long-term durability. In order to bring their revolutionary product to more customers, Strong Way Systems is partnering with qualified contractors to enable these builders to utilize the Strong Way Column in their building and construction projects.

The benefits of using the Strong Way Column for your new agriculture or industrial building construction are substantial. All Strong Way Columns arrive at the construction site pre-assembled and ready to install.

Installation itself takes ½ the time of traditional post frame foundation systems. This includes time for height adjustments, grade board attachment, and concrete backfill, resulting in significant savings on labor costs. This ease of installation also makes the job easier on your crew by reducing the needed equipment and the heavy lifting required for digging and setting columns, leading to boosted morale on the job site.

Moreover, the end results using the Strong Way Column speak for themselves. Unlike a wooden column, the Strong Way Column won't warp, rot or twist and is invulnerable to the freeze-thaw cycle. The Strong Way Column also is not susceptible to blowouts the way a concrete column is. This durability means the Strong Way Column provides greater strength and longevity which many agricultural and industrial customers are increasingly demanding. When you choose the Strong Way Column for your post frame building projects, you can provide your customers with faster installation, more precise results, and greater long-term resilience against rot, decay and weather effects.

Because Strong Way Systems only partners with qualified contractors, you can rest assured the Strong Way Column system will maintain its reputation for quality. Together, Strong Way Systems can help your business realize substantial cost and labor savings as you deliver superior foundations to your customers.
Mike the Pole Barn Guru comments:
One thing I have done personally is to have constructed a few (thousand) post frame buildings. In reading through the Strong Way Systems' information it all sounds lovely, however I am just not seeing where the savings in time or money is coming from. If you have used these, I'd be interesting in hearing feedback from you.